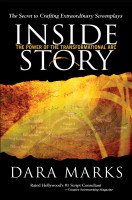 Inside Story: The Power of the Transformational Arc
by

Dara Marks
What's the secret to writing a great story? Whether a beginner or an A-list Academy Award winner, all writers struggle to get to the great story within. Inside Story provides an innovative process that helps writers maintain the artistic integrity of their vision to create narratives with more depth, dimension and substance. A must-have book for any serious screenwriter, playwright, or novelist.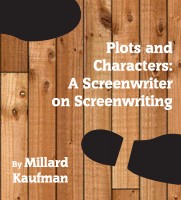 Plots and Characters: A Screenwriter on Screenwriting
by

Millard Kaufman
Most screenwriting books are for the blindly ambitious writer, skimming over the grim realities of "making it" in Hollywood and reducing the screenwriting process to no more than a formulaic hack job. Not Plots and Character, a provocative road map to life – on and off the screen – from veteran screenwriter Millard Kaufman.
Fountain by Osmosis: screenwriting syntax: guide by example
by

Warren R. Smith
In prose format this immersive tour of Fountain will help you become fluent with the simple markup syntax for writing, editing and sharing screenplays in plain, human-readable text. You won't need a cheat sheet when you first sit down to write your screenplay.You will be able to work on your screenplay anywhere, on any computer or tablet, using a bar napkin if you must.