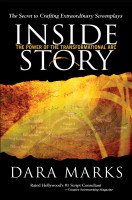 Inside Story: The Power of the Transformational Arc
by

Dara Marks
What's the secret to writing a great story? Whether a beginner or an A-list Academy Award winner, all writers struggle to get to the great story within. Inside Story provides an innovative process that helps writers maintain the artistic integrity of their vision to create narratives with more depth, dimension and substance. A must-have book for any serious screenwriter, playwright, or novelist.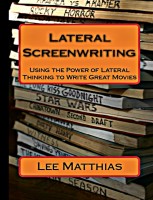 Lateral Screenwriting
by

Lee Matthias
Using the principles of Lateral Thinking for story-telling, author and screenwriter, Lee A. Matthias shows writers how to generate and develop their best ideas for movies and novels.