Special Deals
Sub-categories:
Paranormal |
General |
Epic |
Short stories |
Contemporary |
Urban |
Historical |
Dark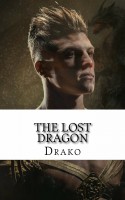 The Lost Dragon (The Dragon Hunters #1)
by

Drako
(4.38 from 13 reviews)
Andreas was born a Spartan warrior, long before human history even records Sparta existing. He now serves under Jarel, the primordial Black Dragon god, embodiment of black fire and father of all things paranormal. He is the most feared of hunters, and must hunt the deadliest of prey, Kalos, rogue vampire and mass murderer. But in the end he will choose between his soul and the fate of the world.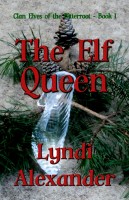 The Elf Queen
by

Lyndi Alexander
(4.00 from 1 review)
When Jelani tries on a real glass slipper left lying on the sidewalk, it splits in half and out pours dozens of two-inch high creatures who scurry away into the shadows. As if that's not bizarre enough, she is soon approached by two men claiming (of all things) to be elves who need her help to rescue their queen.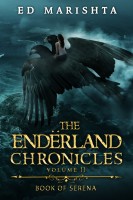 The Endërland Chronicles: Book of Serena
by

Ed Marishta
(5.00 from 1 review)
An old prophecy, a new quest, new worlds and adventures, new (as well as old) friends and of course a new evil to face and overcome. Daniel's story continues on the second volume of "The Endërland Chronicles", about twenty years after we last saw him. Come along for the ride and find out where the road takes him and his friends next.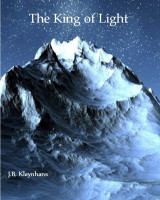 The King of Light
by

J.B. Kleynhans
[Prequel to Dream of Embers] Stand with King Anka on the walls of Attoras as the dragons invade. Man and ancient beast will collide and in the balance hangs the throne, forgotten powers and the life of the woman the King loves, the Lady Salstasha.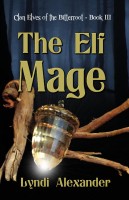 The Elf Mage
by

Lyndi Alexander
(5.00 from 1 review)
Twenty-five years ago, elf Daven Talvi gave up his mate and his newborn son for the sake of his clan. It had been a mistake. Now he must find a way to combine his innate magical abilities with the technology of the human world in order to protect his clan against evil elf mages. [Clan Elves of the Bitterroot (Book 3) Fantasy]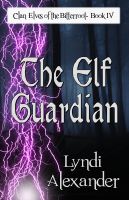 The Elf Guardian
by

Lyndi Alexander
(4.00 from 1 review)
Can young albino elf Max get humans, mages, and elves working together in time to save the land and the clan elves of the Bitterroot Mountains of Montana? [Clan Elves of the Bitterroot (Book IV) / Urban Fantasy Series published by Dragonfly Publishing, Inc.]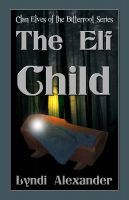 The Elf Child
by

Lyndi Alexander
(4.00 from 1 review)
The moment Astan Hawk accepts his clan's challenge to protect the young Elf Queen Jelani, trouble dogs his heels. Can Astan fulfill his promise to keep Jelani safe when the whole world seems to have turned against them? [Book II of the Clan Elves of the Bitterroot Series (PG) from Dragonfly Publlishing, Inc. | available in ebook, hardback, and paperback]