Special Deals
Sub-categories:
Paranormal |
General |
Epic |
Short stories |
Contemporary |
Urban |
Historical |
Dark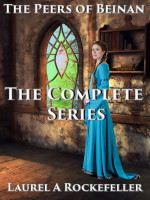 The Peers of Beinan: The Complete Series
by

Laurel A. Rockefeller
Dune meets middle earth in this epic series about a futuristic medieval society in another galaxy. This is a series about greed, corruption, lust, and revenge. It is about terrorism, corporations oppressing the poor, religious extremists imposing their will on others, and about the rich doing anything for power. Good verses evil battle it out on a distant world that feels just like home.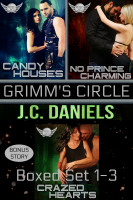 Grimm's Circle Books 1 - 3
by

J.C. Daniels
The first three books in the Grimm's Circle Series Think you know fairy tales? Guess again. Greta didn't get her happy ending her first time around. And now that she's a Grimm-special kind of guardian angel and official ass-kicker in the paranormal world-romance is hard to find. Besides, there's only ever been one man who made her heart race, and the fact that he did scared her right out of his ar