Special Deals
Sub-categories:
Paranormal |
General |
Epic |
Short stories |
Contemporary |
Urban |
Historical |
Dark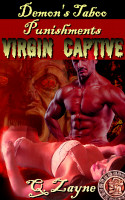 Virgin Captive ~ Taboo Punishments
by

Q. Zayne
When my stepfather found an ancient Mayan tomb on our dig, I had no idea how he planned to use the altar. This is the story of how the older man in my life sacrificed my virginity. This horror / dark fantasy short story includes explicit sex and disturbing imagery and themes. It may be triggering for some readers. 18+. Beware: Not a Romance. Dark, dubious consent, twisted.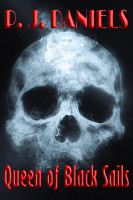 Queen of Black Sails
by

P. J. Daniels
Pirates, magic, guns and swords. Sarah Chartimands is a pirate captain dead set on robbing the King's vault. When the plan goes sideways, she has to fight her way out of the most fortified city in the kingdom. Will her wits, a wizard and her first mate be enough to face the King's best?