Special Deals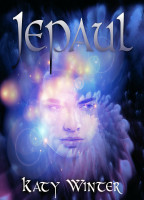 Jepaul
by

Katy Winter
(4.75 from 4 reviews)
Who is this child called Jepaul and why are his looks so different? Was his being found simply chance, or fate? He has to face ordeals of fire, water, earth and air, but he can't do it alone. He has powerful allies in the form of the Elementals of the world called Shalah. All bring him closer to the frightening truth of who he really is and the knowledge that the fate of a world depends on him.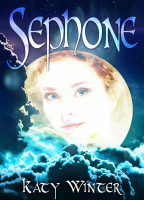 Sephone
by

Katy Winter
A tremor runs through the Star Chamber – has Obsidian, Lord of the Underworld, crossed to the Upper World? Is it he who wreaks havoc in Sephone's domain? Can she, young and vulnerable, stop the chaos and who can help her? Her life changes forever when she steps from the shelter of her world into an unknown of daunting challenges. This tale is loosely based on the myth of Persephone and Hades.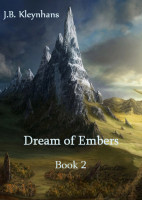 Dream of Embers Book 2
by

J.B. Kleynhans
(5.00 from 1 review)
Forced from her own kingdom in exile, Shala escapes the continent with nothing more than her two trusted Wolves. She fosters a fragile hope that seeking asylum in the Crimson City will help her reclaim the throne of her beloved Attoras. Tasked all the while with the studying the Remnant Pages, Shala comes across a terrible secret borne by a creature that was once her homeland's greatest enemy.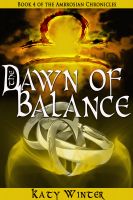 The Dawn of Balance
by

Katy Winter
(5.00 from 1 review)
Life on Ambros has reached a critical point. A confrontation has occurred with unexpected and serious consequences. The decisive battle between those gathered in the north and the Warlord's army draws very close. Even though other beings and creatures not of Ambros are active, the balance could go either way as Ambros teeters on the brink.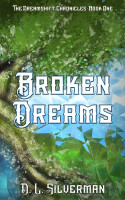 Broken Dreams
by

D. L. Silverman
Wrongfully convicted of a crime he did not commit, Mike Ward's only escape from prison life is through his dreams. His night visions of a garden paradise were so vivid they felt real, but he could not imagine they would enable him to step into another reality and a quest to save a realm of eternal peace and beauty. Mike discovers he is a Dreamshifter, who can travel the realms via his dreams.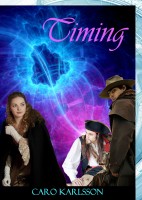 Timing
by

Caro Karlsson
In 1993, when the object of Emma's affection subjects her to a computer lab accident, she will find out if her love for him can withstand the test of time travel.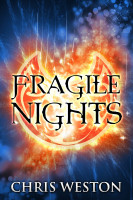 Fragile Nights
by

Chris Weston
An invading mercenary army and a serial killer on the loose. For the secret police of Valsair, it's another day of survival. Tyyr is sent undercover to steal the Dragon's Tear from a dissenting lord. When her assignment falls apart, she must race across the country before she becomes a danger to others or herself. Books One and Two of the heroic fantasy adventure series The Way of Wolves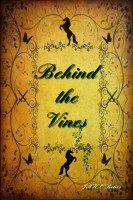 Behind the Vines
by

Jill H. O'Bones
Even if it was for just one day, Elizabeth wanted to enjoy the time she had left instead of waiting around to die. She took her son on a road trip to the small town in Iowa where she spent a few happy summers with her mother and Aunt as they told her Fairy Tales of queens and unicorns while making apple pies at the kitchen table. That was what Elizabeth believe those stories were...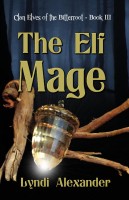 The Elf Mage
by

Lyndi Alexander
Twenty-five years ago, elf Daven Talvi gave up his mate and his newborn son for the sake of his clan. It had been a mistake. Now he must find a way to combine his innate magical abilities with the technology of the human world in order to protect his clan against evil elf mages. [Clan Elves of the Bitterroot (Book 3) Fantasy]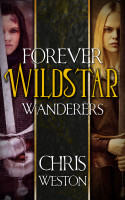 Wildstar: Forever Wanderers Omnibus
by

Chris Weston
Alana and Karlyn Wildstar are sisters making their way back home, but home is long gone. They suffer from a curse that causes them to shift into new worlds. They work as bounty hunters to pay for their travels, but when patterns repeat in each new realm, the sisters know something is following them through their transitions.
Related Categories