Special Deals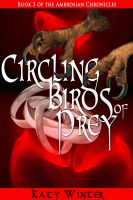 Circling Birds of Prey
by

Katy Winter
(5.00 from 1 review)
Destiny calls for Ambros. The children, who hold the balance of this world, gather in the north. Confrontation looms. Battle lines are drawn. War is inevitable. Ochleos Rox's prophecy begins to fulfil itself though Malekim can still pervert it. And other beings stir, restless.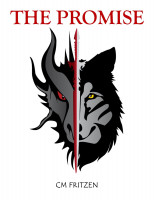 The Promise
by

CM Fritzen
Silver White, half werewolf half Light Wolf, leaves home to avenge his father. Inexperienced and naive, he finds himself in the very clutches of the immortal he tried to kill and is soon sent on a mission that should spell his death. Along the way, Silver discovers who he is and the destiny that his creator has made for him.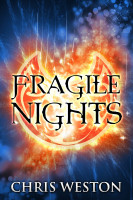 Fragile Nights
by

Chris Weston
An invading mercenary army and a serial killer on the loose. For the secret police of Valsair, it's another day of survival. Tyyr is sent undercover to steal the Dragon's Tear from a dissenting lord. When her assignment falls apart, she must race across the country before she becomes a danger to others or herself. Books One and Two of the heroic fantasy adventure series The Way of Wolves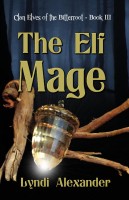 The Elf Mage
by

Lyndi Alexander
Twenty-five years ago, elf Daven Talvi gave up his mate and his newborn son for the sake of his clan. It had been a mistake. Now he must find a way to combine his innate magical abilities with the technology of the human world in order to protect his clan against evil elf mages. [Clan Elves of the Bitterroot (Book 3) Fantasy]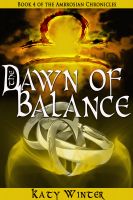 The Dawn of Balance
by

Katy Winter
(5.00 from 1 review)
Life on Ambros has reached a critical point. A confrontation has occurred with unexpected and serious consequences. The decisive battle between those gathered in the north and the Warlord's army draws very close. Even though other beings and creatures not of Ambros are active, the balance could go either way as Ambros teeters on the brink.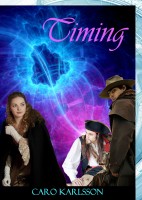 Timing
by

Caro Karlsson
In 1993, when the object of Emma's affection subjects her to a computer lab accident, she will find out if her love for him can withstand the test of time travel.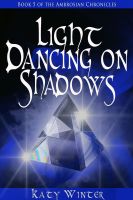 Light Dancing on Shadows
by

Katy Winter
(5.00 from 1 review)
Ambros inches slowly towards the balance spoken of by Ochleos Rox. Forces can still destabilise a world struggling for eqilibrium. The chaos Malekim sought reaches across much of Ambros, but light does begin to dance on this world through the still heavy shadows. The bonding that will bring peace and stability has begun.
Related Categories