Special Deals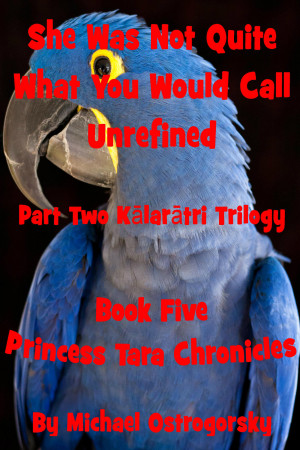 She Was Not Quite What You Would Call Unrefined
by

Michael Ostrogorsky
What do you do when you discover your parrot is a witch? With a coffee addiction. She needs your help to save your world from a goddess of war and her zombie army of the dead. Coven of witches comprised of a pandemonium of parrots and one black cat seek the help of a couple of history professors to uncover the magic that will give them a fighting chance against a witch who controls death and time.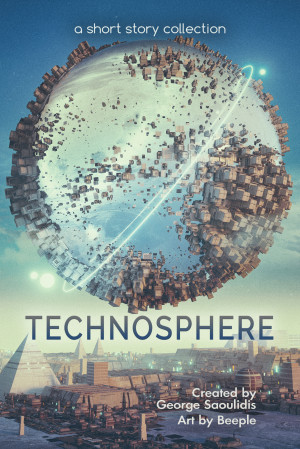 Technosphere: A Short Story Collection
by

George Saoulidis
A collection of #spitwrite stories. Includes: Technosphere The Last Stargunner Metal Fever Hot Jupiter Nanodaemons: The Fir Smart-Tree It is Sometimes an Appropriate Response to Reality to Just Go Insane Love is a Car Wreck Simming Problem, My Ass Custody Battle for Little Johnny Santa Fight Club The Red Holidays Just Take a Nap Sex, Lies and Propaganda Smog City: A Girl and a Gun And more.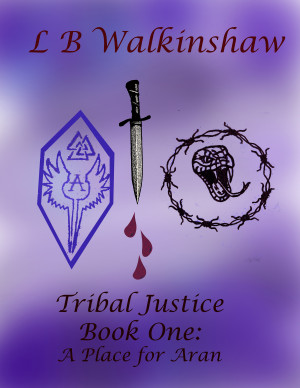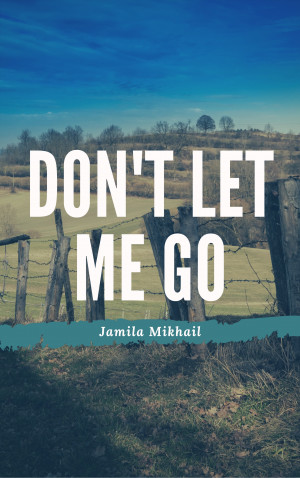 Don't Let Me Go
by

Jamila Mikhail
On top of battling the normal teenage angst that everyone goes through, Joanie is also reeling from her parents' bitter divorce and having to cope with her mom's new boyfriend and dad's new family. Alone in a new town and without friends, she turns to passing the time by making toy models of soldiers and is shocked when one of them comes to life. What she doesn't know is that Adler has a secret.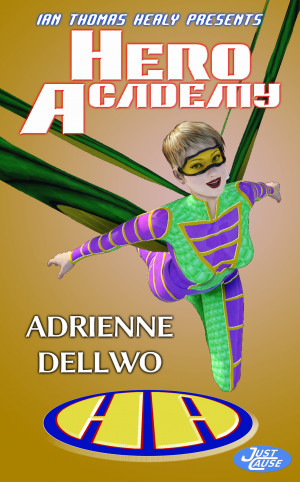 Hero Academy
by

Adrienne Dellwo
Attending the Hero Academy is a great honor, and Chloe Wyld is eager to begin her Freshman year. She has a legendary instructor in Mustang Sally, a terrific roommate, and even a cute boy who likes her. Then the trouble starts. Mysterious fires. Psychic visions. Parahuman-supremacist recruitment emails. Everything points to an approaching catastrophe, and only Chloe and her friends can stop it.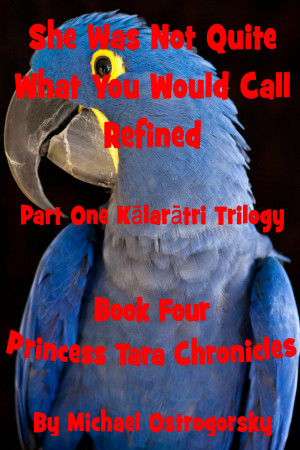 She Was Not Quite What You Would Call Refined
by

Michael Ostrogorsky
(5.00 from 2 reviews)
What do you do when you discover your parrot is a witch? A witch with a coffee addiction. And she needs your help to save your world from a goddess of war who controls death and time. Our heroes, a couple of history professors, together with a coven of witches comprised of a pandemonium of parrots and one black cat, may finally have encountered a villain they simply can not defeat.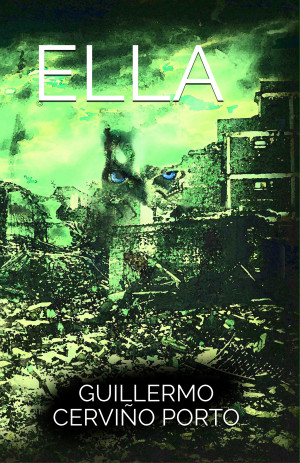 Ella
by

Guillermo Cerviño Porto
Baltasar de Monteagudo y Saín solo tiene 17 años y ha logrado escapar de su propia casa después de que una bomba cayese de los cielos y la convirtiese en una lujosa prisión de piedra y escombro. Sin embargo, la imagen que se abre a sus ojos tras el alto portón lo deja sin aliento. Sevilla no muestra la cara alegre y colorida que tantos días ha ignorado en su camino de la villa al colegio.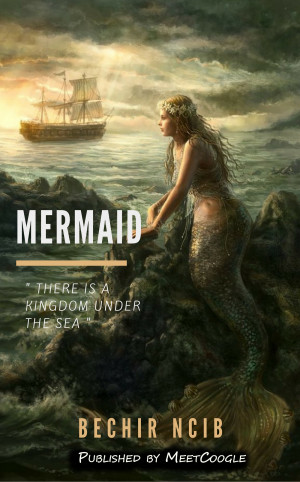 The Mermaid
by

Bechir Ncib
Many of us fear death, likely all of us but let's say that you're immortal. Would you be satisfied then? Isn't that abstraction they call death is what gives life a meaning? What if you knew how your life was going to be, would you change a thing? Have you ever been on that thin line between death and love?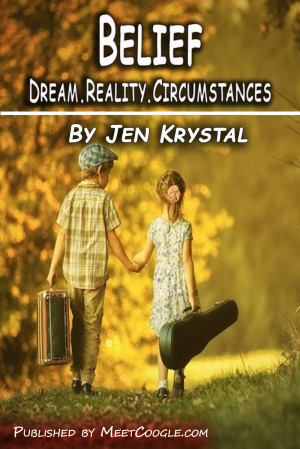 Belief: Dream.Reality.Belief.Circumstances
by

Jen Krystal
Lyla had built an entire world from her imagination purely to get away from reality. She is so busy creating her perfect world she doesn't bother with her real one. When Jake comes into her life, she starts realizing how her reality can also be a fantasy.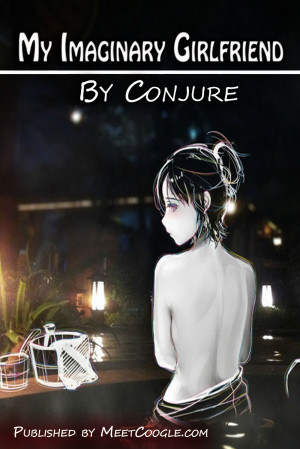 My Imaginary Girlfriend
by

Conjure
How simple it is when we would meet a person fall in love and that's it. When both are ready to spend their entire lives together without keeping any room for complaints and complications. The sky over the head remains clear like a never ending spring and suddenly a day comes when it fills up with unexpected thunder and lightning out of nowhere. The possibilities that we had never taken into consi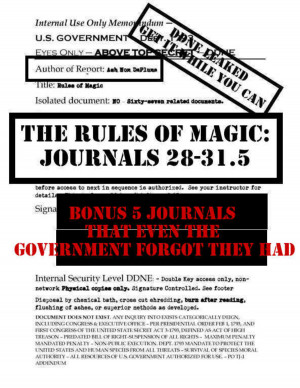 The Rules of Magic: Journals 28-31.5
by

Ash Nom DePlume
These are the leaked journals of Lee Günter O'Neil who discovers how to teach obtaining psychic abilities, Read about his first year after he learns how to tap his potential as recorded in the files of Department 1793, and that nothing is without a price. This edition has a 5 newly discovered Journals as a bonus.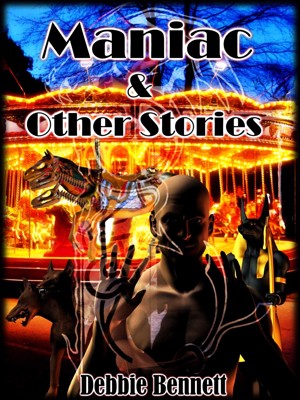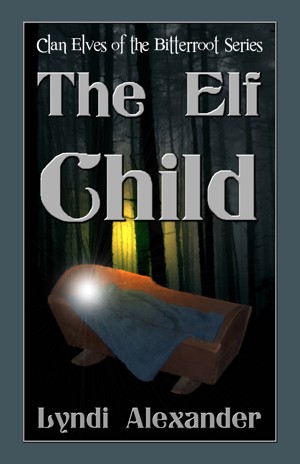 The Elf Child
by

Lyndi Alexander
(4.00 from 1 review)
The moment Astan Hawk accepts his clan's challenge to protect the young Elf Queen Jelani, trouble dogs his heels. Can Astan fulfill his promise to keep Jelani safe when the whole world seems to have turned against them? [Book II of the Clan Elves of the Bitterroot Series (PG) from Dragonfly Publlishing, Inc. | available in ebook, hardback, and paperback]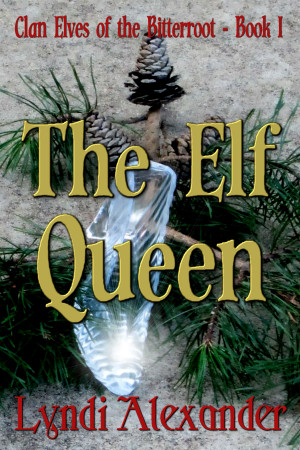 The Elf Queen
by

Lyndi Alexander
(4.00 from 1 review)
When Jelani tries on a real glass slipper left lying on the sidewalk, it splits in half and out pours dozens of two-inch high creatures who scurry away into the shadows. As if that's not bizarre enough, she is soon approached by two men claiming (of all things) to be elves who need her help to rescue their queen.
Related Categories