Special Deals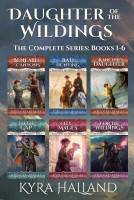 Daughter of the Wildings: The Complete Series
by

Kyra Halland
Cowgirls and gunslingers in a world of magic. This box set contains all six books of the Daughter of the Wildings series, plus two Silas and Lainie short stories. Discover magic, adventure, and romance in this innovative fantasy series inspired by the Wild West.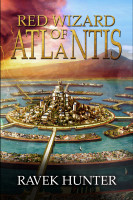 Red Wizard of Atlantis
by

Ravek Hunter
Dark clouds gather on the horizon threatening the very fabric of civilization. Lurking unseen, an evil vile and treacherous spreads silently across the land. The peril is urgent and only living legends, and those who will become legends, have a chance to change the shadowy fate of what is to come.
Related Categories