Special Deals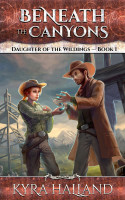 Beneath the Canyons (Daughter of the Wildings #1)
by

Kyra Halland
(5.00 from 1 review)
Silas Vendine, mage and bounty hunter, is on the hunt for renegade mages. Lainie Banfrey, a rancher's daughter, could end up on the wrong end of a hanging rope If anyone finds out that she's a mage. Togther, they must stop the renegade mage who is tearing Lainie's hometown apart before the dark power he has unearthed destroys everyone who makes the Wildings their home.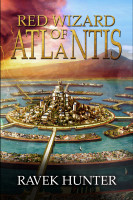 Red Wizard of Atlantis
by

Ravek Hunter
Dark clouds gather on the horizon threatening the very fabric of civilization. Lurking unseen, an evil vile and treacherous spreads silently across the land. The peril is urgent and only living legends, and those who will become legends, have a chance to change the shadowy fate of what is to come.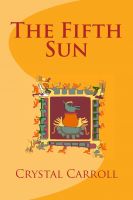 The Fifth Sun
by

Crystal Carroll
Price:
$0.99

USD.
(
Free
until
April 24
!)
Words: 81,160.
Language: English.
Published: October 13, 2012
. Categories:
Fiction
» Fantasy
» Historical
In Alternative Europe, Queen Elizabeth I dreams of the end of the world. Dreams she shares with four people scattered across Europe: a psychic lost in the present, an undead Crusader, an Aztec priestess and a teenage vampire. Elizabeth struggles to understand how she can save a world that's shaking itself apart. The question for these strangers is that world worth saving.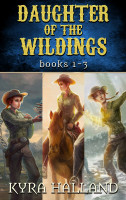 Daughter of the Wildings Books 1-3
by

Kyra Halland
(5.00 from 1 review)
Discover the wonder and mystery of the Wildings with magical bounty hunters Silas Vendine and Lainie Banfrey. This box set contains the first three books of this western-inspired fantasy series filled with adventure and romance: Beneath the Canyons, Bad Hunting, and The Rancher's Daughter.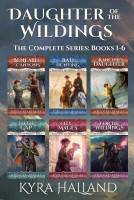 Daughter of the Wildings: The Complete Series
by

Kyra Halland
Cowgirls and gunslingers in a world of magic. This box set contains all six books of the Daughter of the Wildings series, plus two Silas and Lainie short stories. Discover magic, adventure, and romance in this innovative fantasy series inspired by the Wild West.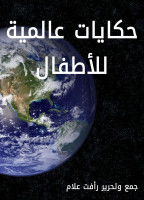 حكايات عالمية
by

رأفت علام
كتاب يضم عدد من الحكايات العالية للأطفال واليافعين من كافة بقاع العالم: الأخوان: حكاية من التراث الكنغولي الراعي الذي يعرف لغة الحيوانات: حكاية من التراث اليوغسلافي الفتاة الذكية والهاون الذهبي: حكاية من التراث الألماني الفقمة الحزينة: حكاية من التراث الأيسلاندي القرد الذكي: حكاية من التراث القديم الوردة الحمراء: حِكَايةٌ منَ الأدَبِ الإنجِليزيِّ صديق الأرانب: حِكَايَةٌ مِنَ التُّرَاثِ الأَلْمَانِ
Related Categories