Special Deals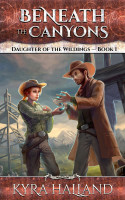 Beneath the Canyons (Daughter of the Wildings #1)
by

Kyra Halland
(5.00 from 1 review)
Silas Vendine, mage and bounty hunter, is on the hunt for renegade mages. Lainie Banfrey, a rancher's daughter, could end up on the wrong end of a hanging rope If anyone finds out that she's a mage. Togther, they must stop the renegade mage who is tearing Lainie's hometown apart before the dark power he has unearthed destroys everyone who makes the Wildings their home.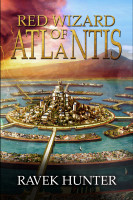 Red Wizard of Atlantis
by

Ravek Hunter
Dark clouds gather on the horizon threatening the very fabric of civilization. Lurking unseen, an evil vile and treacherous spreads silently across the land. The peril is urgent and only living legends, and those who will become legends, have a chance to change the shadowy fate of what is to come.
Related Categories