Special Deals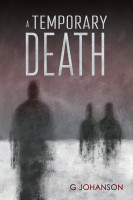 A Temporary Death
by

G Johanson
A father's concerns about his son leads the magician and occultist Georges Steil to a alternate history scheme in which the Titanic didn't sink, the Great War didn't happen, and lost loves can be returned. The price for stealing from the reaper? Everything, of course.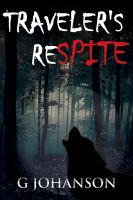 Traveler's Respite
by

G Johanson
A quiet life in the country? That was the plan for Wulff Winter, his young bride, Hedwig, and his teenage daughter, Anna. Running a remote inn in rural Bavaria should have made for an idyllic existence if not for the motley crew of guests and the family playing central roles in a long running feud between werewolves and zombies. A feud which is about to come to a head.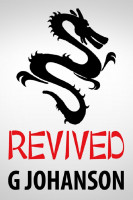 Revived
by

G Johanson
As a down on his luck bodyguard, Shaozu can't be too picky with his assignments. Accompanying a mysterious woman, Kammani, and her handmaiden, Lihua, from China to France proves a risky venture, the small party coming under attack from bandits on only their second day travelling. Kammani's reaction to the attack demonstrates that this trip will not be like any other....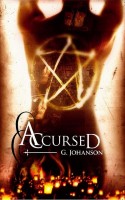 Accursed
by

G Johanson
A paranormal tale set during World War II of a young GI with spiritualist abilities, James Grey. James quickly finds himself stranded behind enemy lines in a doomed French town where he receives strained shelter from a reclusive Englishwoman, the mysterious Laura Spencer. His reluctant benefactress' true nature and identity comes under question as even greater threats than the Nazis emerge.
Related Categories