Special Deals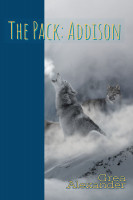 The Pack: Addison
by

Grea Alexander
(4.00 from 1 review)
As the last descendant of the Devinforge blood line, Addison had a destiny greater than she had it in her to imagine, a destiny that required sacrifice - great sacrifice. Still, there was just one problem. Addison didn't believe a word of it. She didn't believe in Mama. She didn't believe in the Guild. And she certainly didn't believe in werewolves.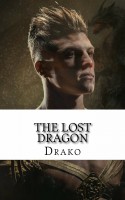 The Lost Dragon (The Dragon Hunters #1)
by

Drako
(4.38 from 13 reviews)
Andreas was born a Spartan warrior, long before human history even records Sparta existing. He now serves under Jarel, the primordial Black Dragon god, embodiment of black fire and father of all things paranormal. He is the most feared of hunters, and must hunt the deadliest of prey, Kalos, rogue vampire and mass murderer. But in the end he will choose between his soul and the fate of the world.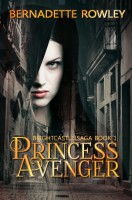 Princess Avenger - Brightcastle Saga Book 1
by

Bernadette Rowley
(5.00 from 3 reviews)
Passionate Princess Alecia sets out to avenge the slaying of her first love. Captain Vard Anton is dealing with his own dark secrets. When he is appointed Alecia's protector, both find it hard to ignore the chemistry between them. Can Alecia resist the enigmatic Vard while trying to exact revenge? Will their fatal attraction ultimately lead to tragedy or can love unite Alecia and Vard forever?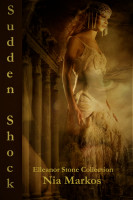 Sudden Shock
by

Nia Markos
Elleanor Stone has been alive for centuries. Cursed with immortality by none other than the goddess Aphrodite, Elleanor has been working for the past eleven years in modern day New York, as an investigator with the agency guarding against paranormal crimes and misdemeanors. As a lead investigator, she works alongside her partners, a fourteenth-century vampire, and a long-lived Sidhe faerie.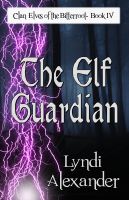 The Elf Guardian
by

Lyndi Alexander
(4.00 from 1 review)
Can young albino elf Max get humans, mages, and elves working together in time to save the land and the clan elves of the Bitterroot Mountains of Montana? [Clan Elves of the Bitterroot (Book IV) / Urban Fantasy Series published by Dragonfly Publishing, Inc.]
Related Categories