Special Deals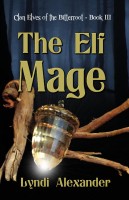 The Elf Mage
by

Lyndi Alexander
(5.00 from 1 review)
Twenty-five years ago, elf Daven Talvi gave up his mate and his newborn son for the sake of his clan. It had been a mistake. Now he must find a way to combine his innate magical abilities with the technology of the human world in order to protect his clan against evil elf mages. [Clan Elves of the Bitterroot (Book 3) Fantasy]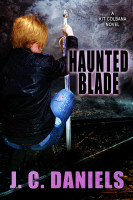 Haunted Blade Colbana Files #6
by

J.C. Daniels
(5.00 from 1 review)
Haunted, Hunted…and harassed. Never let it be said that Kit Colbana had ever been given the easy road. Or even the semi-paved road. Only weeks after dealing with the mysterious—and murderous—being called Puck, she's got another killer on her hands. Perhaps even two. Some of the bodies turning up bring up haunting memories of a past she longs to forget, but as always, that past is chasing her.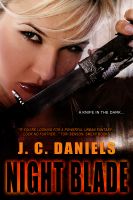 Night Blade
by

J.C. Daniels
(5.00 from 1 review)
Kit Colbana is always biting off more than she can chew. She has a knack for finding trouble. This time, though, trouble finds her. Someone from her past drops a case into her lap that she just can't refuse…literally.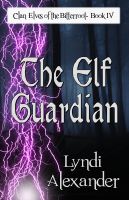 The Elf Guardian
by

Lyndi Alexander
(4.00 from 1 review)
Can young albino elf Max get humans, mages, and elves working together in time to save the land and the clan elves of the Bitterroot Mountains of Montana? [Clan Elves of the Bitterroot (Book IV) / Urban Fantasy Series published by Dragonfly Publishing, Inc.]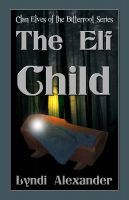 The Elf Child
by

Lyndi Alexander
(4.00 from 1 review)
The moment Astan Hawk accepts his clan's challenge to protect the young Elf Queen Jelani, trouble dogs his heels. Can Astan fulfill his promise to keep Jelani safe when the whole world seems to have turned against them? [Book II of the Clan Elves of the Bitterroot Series (PG) from Dragonfly Publlishing, Inc. | available in ebook, hardback, and paperback]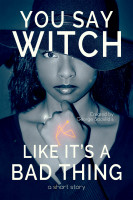 You Say Witch Like It's a Bad Thing: Thea
by

George Saoulidis
(3.00 from 1 review)
When a teenage witch goes to a new school, she finds herself in an unfamiliar place with no friends. But will she manage to befriend some of the girls in class, when she's anxious about revealing herself to others, when she's still coughing up water from the last time she trusted people and when her new friends want to try her magick on a tennis match?
Related Categories