Sub-categories:
General | Adventure | Short stories | Space opera | Apocalyptic | Utopias & dystopias | Military | High tech | Hard sci-fi | Steampunk & retropunk | Cyberpunk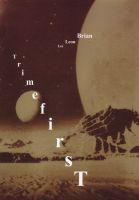 Trimefirst
Azvaa and his android associate Yayo, arrive by chance at the asteroid Trimefirst. Bad timing. Cruggle, is a wheeler-dealer who excels in deals which make fantastic Unicred profits, for himself. The asteroid is attacked by an alien species. The crossed paths of all concerned have unforeseen results.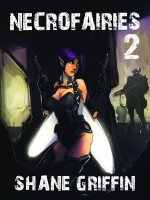 Necrofairies 2
Neen and Sliver have unwittingly unleashed an army of undead orcs into the world and with it a dark magic plague that threatens to destroy civilisation. Follow the two streetwise fairies as they try to track down the wizard behind it all and exact their revenge. Who knows, they might even try to save the world along the way in this exciting next novella in the Necrofairies series.