Special Deals
Sub-categories:
Adventure |
General |
Short stories |
Space opera |
Apocalyptic |
Utopias & dystopias |
Military |
Hard sci-fi |
High tech |
Steampunk & retropunk |
Cyberpunk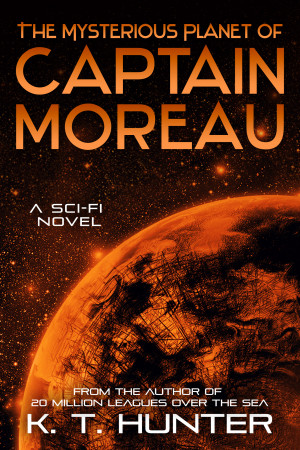 The Mysterious Planet of Captain Moreau
by

K. T. Hunter
The Nemo Paradox, Book 2 The further adventures of the good ship Thunder Child's Fury. What will Gemma, Christophe, and Maggie discover on Mars? Will the Fury make it home to Earth? And will Earth survive its own fury as the population turns against the TIA? What is the truth behind the Invasion?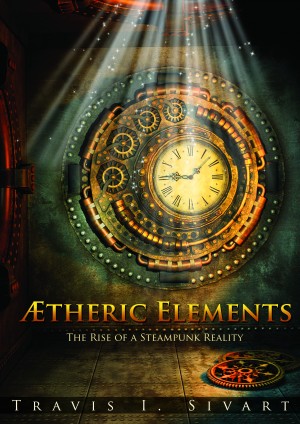 Aetheric Elements: The Rise of a Steampunk Reality
by

Travis I. Sivart
Automatons and airships, bustles and beasts, corsets and curses, dandies and dastardly deeds, all await you as you explore the cultures which evolved into a Steampunk industrial civilization. Enjoy a savory sampler of Steampunk society and sinister scenarios to whet your appetite for the author's upcoming full length novel.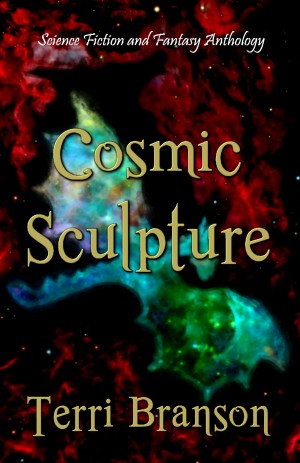 Cosmic Sculpture
by

Terri Branson
(5.00 from 3 reviews)
Winner of the EPPIE 2004 Trophy Award for Best Anthology, COSMIC SCULPTURE is a collection of 14 science fiction and fantasy stories plus the DRAGON'S DEN novel. Read tales of futuristic Mars, ancient Atlantis, mysterious dragons, mischievous faeries, creative reincarnation, lonely vampires, and more. [FIVE STARS CoffeeTime Romance | FIVE STARS Pantherhawk Reviews]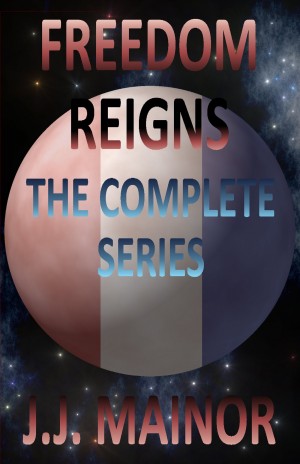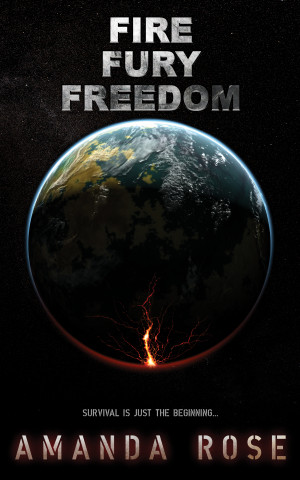 Fire Fury Freedom
by

Amanda Rose
The planet is dying, & they are the last hope to save it. Mack, an ex-soldier, & his mercenaries, standalone against the C.D.F.P. Company in the fight for humanity's survival. The troupe sets out on a quest to stop the C.D.F.P. once & for all, & the planet will test them to their limits. But are they ready for the horrors they'll uncover? Can they alone stand up against the all-powerful C.D.F.P.?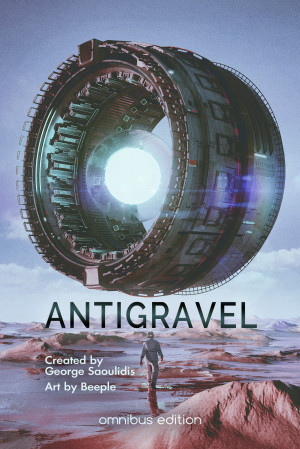 Antigravel Omnibus 1
by

George Saoulidis
This omnibus contains the antigravel stories: Girl Gone Nova A Thousand Eves Where a Spaceship Goes to Die Cosmophobia Press Any Key to Destroy the Galaxy Press Any Key to Destroy the Earth Fluffy or Shiny? Explosive Decompression A Trillion-Dollar Rock The Imiteles Space Station Chucking Moon Rocks on the Back of my Pickup Truck The Lighthouse at the Edge of the Galaxy Technosphere and others.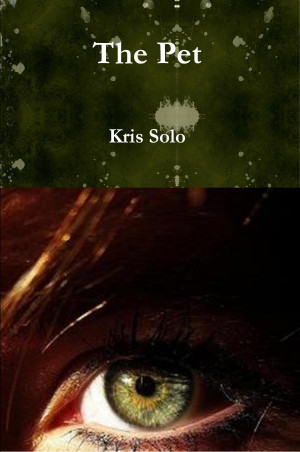 The Pet
by

Kris Solo
On Earth, a war broke out between two types of aliens. Who is the enemy and who is the friend — people will have to figure it out and prove that they have the right to call themselves "People". The heroes will experience separation, pain, love, learn to be strong, respect life in all its manifestations and remain always themselves.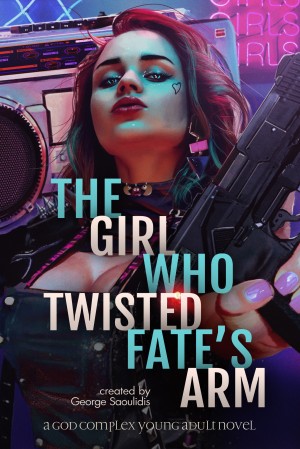 The Girl Who Twisted Fate's Arm
by

George Saoulidis
When the daughter of Greece's premier singer fails to sing as expected, she finds out about a biker group of women. But will she manage to find the elusive Orosa, the bikers' motovlogger, when all she has to go on are random street-sightings of criminal behaviour, when her family is opposed to her following this path and when her dad's employer wants to keep her as she was for marketing purposes?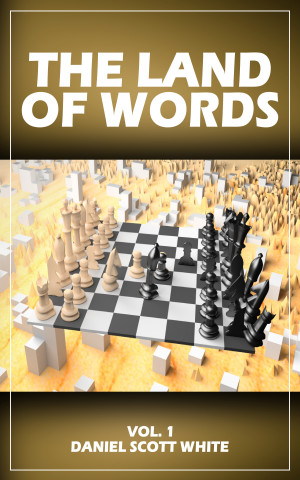 The Land of Words: Vol. 1
by

Daniel Scott White
(4.75 from 4 reviews)
This collection of short stories was first released in 2016. It was my first "real" attempt to put together a collection like this. While most of the stories are rough, there are gems hiding in here, hints of a better story to come. Revised and expanded with a new introduction in 2019.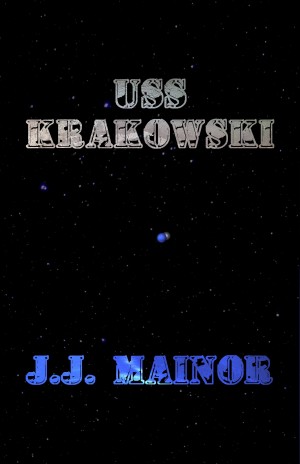 USS Krakowski
by

J.J. Mainor
(5.00 from 1 review)
Disgraced Lieutenant Jace Modeen takes a team aboard an alien drone ship for what should have been a routine mission of study and discovery. But it quickly becomes his chance to demonstrate his leadership and redeem his past mistakes when he learns the ship heralds a larger attack force with a world-shattering origin.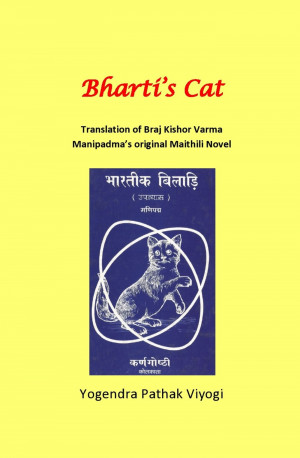 Bharti's Cat
by

Yogendra Pathak Viyogi
Price:
$1.49

$0.99 USD.
(
34% off
until
Dec. 31
!)
Words: 35,000.
Language: Commonwealth English.
Published: May 24, 2019
. Categories:
Fiction
» Science fiction
» General
The book is an English translation of the original Maithili Novel 'Bhartik Biladi' by Dr. Braj Kishor Varma 'Manipadma'. The theme is science fiction with a dose of adventure and mysticism. It has also been described as a children's book by some literary critics. Story is told through an intelligent cat which develops human consciousness and speaks like humans after being administered a medicine.