Special Deals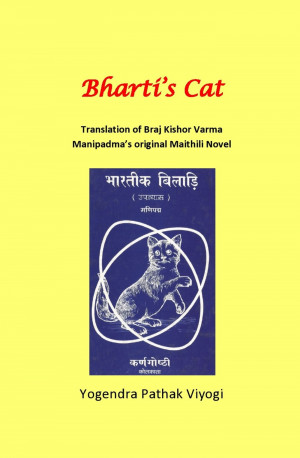 Bharti's Cat
by

Yogendra Pathak Viyogi
Price:
$1.49

$0.99 USD.
(
34% off
until
Dec. 31
!)
Words: 35,000.
Language: Commonwealth English.
Published: May 24, 2019
. Categories:
Fiction
» Science fiction
» General
The book is an English translation of the original Maithili Novel 'Bhartik Biladi' by Dr. Braj Kishor Varma 'Manipadma'. The theme is science fiction with a dose of adventure and mysticism. It has also been described as a children's book by some literary critics. Story is told through an intelligent cat which develops human consciousness and speaks like humans after being administered a medicine.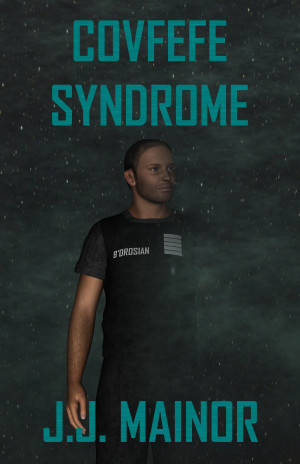 Covfefe Syndrome
by

J.J. Mainor
What is a man without his memories? That is a question Colonial Ship Captain Eznik D'brosian faces when a rare disease attacks his brain. As he witnesses his family, friends, and career fade away, he struggles to hold onto something...anything of the man he is.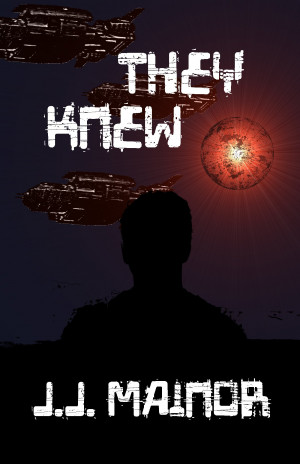 They Knew
by

J.J. Mainor
An ancient race called the Oegyein once ruled this galaxy, but today, very little remains of their empire. Most of what we know is the stuff of legends and myths.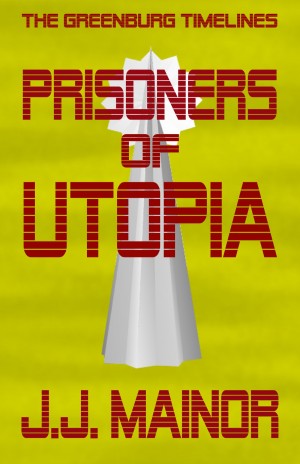 The Greenburg Timelines: Prisoners of Utopia
by

J.J. Mainor
Researcher Michael Greenburg, his son Cole, and his assistant Jessica Fulton wander the multiverse aimlessly after a lab accident. Their only hope for getting home lies in an Earth more advanced than their own, but this utopia is not what it appears to be.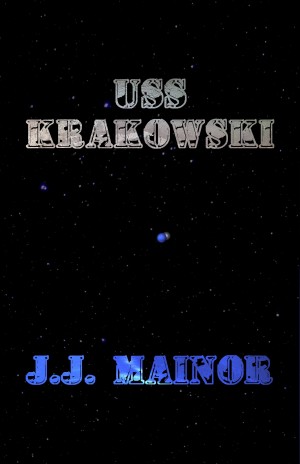 USS Krakowski
by

J.J. Mainor
(5.00 from 1 review)
Disgraced Lieutenant Jace Modeen takes a team aboard an alien drone ship for what should have been a routine mission of study and discovery. But it quickly becomes his chance to demonstrate his leadership and redeem his past mistakes when he learns the ship heralds a larger attack force with a world-shattering origin.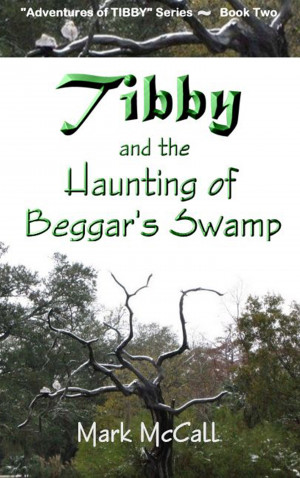 Tibby and the Haunting of Beggar's Swamp
by

Mark McCall
Tibby is back! The saga continues with book two, "The Haunting of Beggar's Swamp." You'll find yourself down in the nearly inaccessible and dangerous mangroves of the Everglades amid poisonous gas, mud traps, and "swamp lickys" all woven into a new adventure filled with intrigue, mystery, and comedy.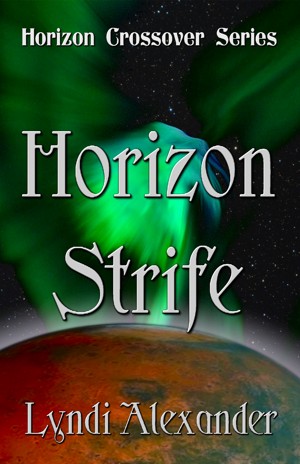 Horizon Strife
by

Lyndi Alexander
In Book II of the Horizon Crossover series, Captain Temms Rogers and the crew of the spaceship Doubtful are caught between a powerful interplanetary group called the Agency and mystical beings known as the Ancients in a struggle to discover the secrets of a mysterious derelict space station. [Science Fiction (PG) released in 2014 by Dragonfly Publishing, Inc.]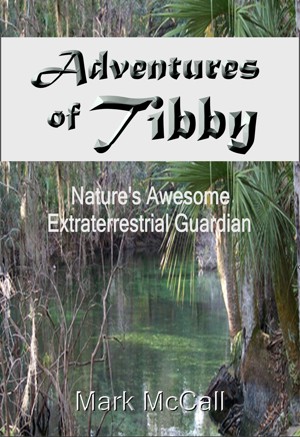 Adventures of Tibby: Nature's Awesome Extraterrestrial Guardian
by

Mark McCall
(5.00 from 2 reviews)
Here you go world, ready or not! Tibby, a cat-like extraterrestrial from the Spirograph Nebula in the constellation Lepus, has arrived to protect and perfect the twenty-first century flaws of flora and fauna within Florida's Everglades. Tibby is approximately five earth years old, but contrary to that, in certain respect, rates beyond being a super genius with untold and unparalleled powers.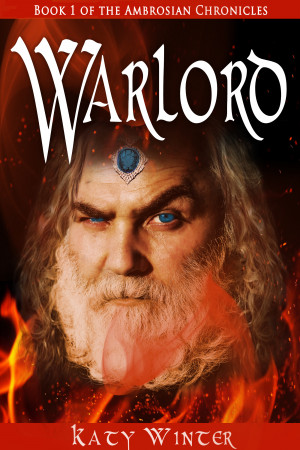 Warlord
by

Katy Winter
(5.00 from 2 reviews)
Enter a unique world where creatures and powerful beings, thought to be legend, become reality. Shadows begin to cloud Ambros as the world's very existence hangs in the balance. The malevolent Malekim will destroy Ambros as he seeks ancient quarry. A very old Archmage, Bene, confronts him - it's his family who hold the balance. Malekim has them marked for death through the Warlord called Lodestok.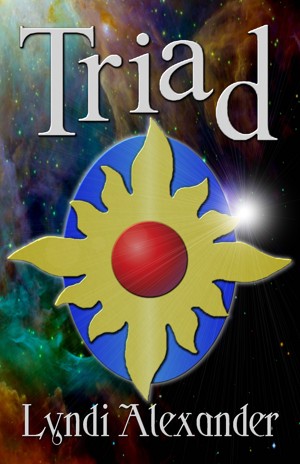 Triad
by

Lyndi Alexander
After five years, Arkosian space pirates are back to terrorize the sector where Trezanna Len fights to save her Solarii colony, a small group of Terran descendants living on the planet Induna. Trezanna could ask for help from Dragonfleet, but its cruel leader Estrella Drake has been on a rampage to annex Solarii space. Estrella would never agree to an alliance with the Solarii. Or would she?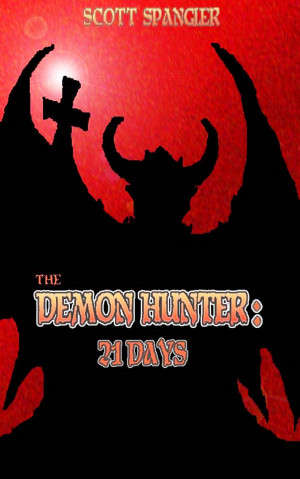 The Demon Hunter: 21 Days
by

Scott Spangler
Price:
$0.99

USD.
(
Free
until
Dec. 30
!)
Words: 117,920.
Language: English.
Published: May 5, 2011
. Categories:
Fiction
» Science fiction
» General
(4.00 from 1 review)
Reality is in the eye of the beholder. Religions have grown throughout history from humankind's attempt to explain that which cannot be explained. But what if there are religious truths in the universe so real that they threaten Earth's very existence? This is not a story about religion, but heroes and villains. It is about things many presume to know, but few choose to believe.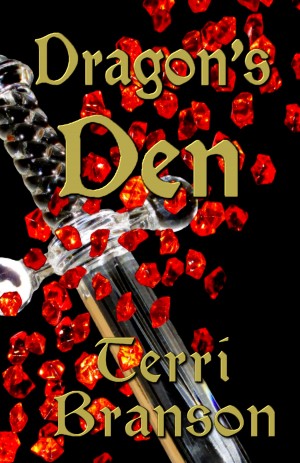 Dragon's Den
by

Terri Branson
(5.00 from 4 reviews)
On the icy and isolated world of T'Panabar, martial arts master Raza is given a secret mission to find an illegal mining operation. With both treachery and sorcery afoot, Raza must confront the most dangerous dragon of all: himself. ["A world so real you need a coat to cut the snowy cold!" ~ CoffeeTime Romance (FIVE STARS)]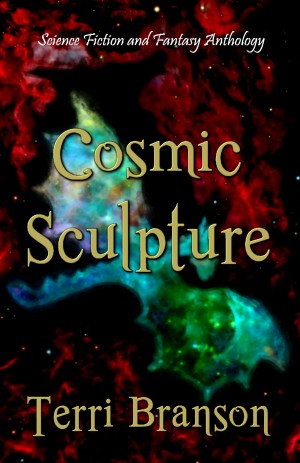 Cosmic Sculpture
by

Terri Branson
(5.00 from 3 reviews)
Winner of the EPPIE 2004 Trophy Award for Best Anthology, COSMIC SCULPTURE is a collection of 14 science fiction and fantasy stories plus the DRAGON'S DEN novel. Read tales of futuristic Mars, ancient Atlantis, mysterious dragons, mischievous faeries, creative reincarnation, lonely vampires, and more. [FIVE STARS CoffeeTime Romance | FIVE STARS Pantherhawk Reviews]
Related Categories