Special Deals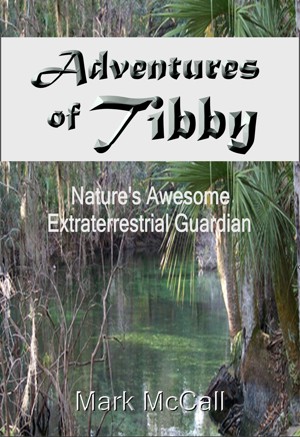 Adventures of Tibby: Nature's Awesome Extraterrestrial Guardian
by

Mark McCall
(5.00 from 2 reviews)
Here you go world, ready or not! Tibby, a cat-like extraterrestrial from the Spirograph Nebula in the constellation Lepus, has arrived to protect and perfect the twenty-first century flaws of flora and fauna within Florida's Everglades. Tibby is approximately five earth years old, but contrary to that, in certain respect, rates beyond being a super genius with untold and unparalleled powers.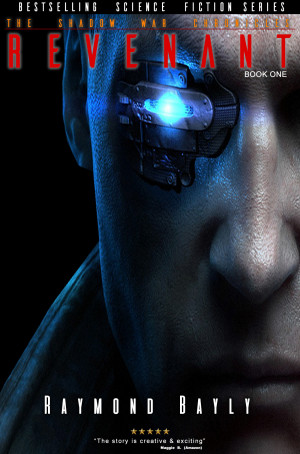 Revenant - Book 1 of The Shadow War Chronicles
by

Raymond Bayly
When a small group of humans are abducted from Earth, they find themselves thrust into a battle for the fate of the known universe. They are forced to put their trust in a mysterious artificial intelligence who has its own secret agenda.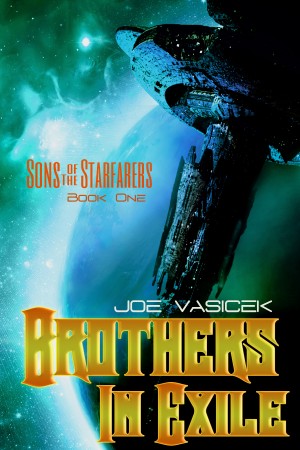 Brothers in Exile
by

Joe Vasicek
Isaac and Aaron are nothing if not survivors. Their homeworld lost and their people scattered, all they have left is each other. Then, in the Far Outworlds, they find a dead colony with a beautiful young woman frozen in cryostasis. She is also a survivor—and she needs their help.
The Peers of Beinan: The Complete Series
by

Laurel A. Rockefeller
Dune meets middle earth in this epic series about a futuristic medieval society in another galaxy. This is a series about greed, corruption, lust, and revenge. It is about terrorism, corporations oppressing the poor, religious extremists imposing their will on others, and about the rich doing anything for power. Good verses evil battle it out on a distant world that feels just like home.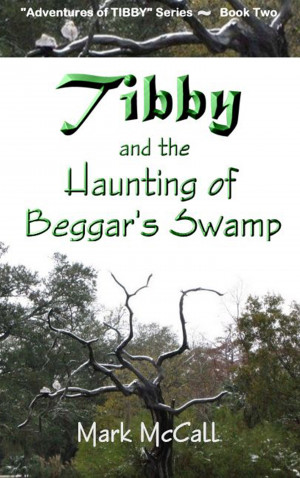 Tibby and the Haunting of Beggar's Swamp
by

Mark McCall
Tibby is back! The saga continues with book two, "The Haunting of Beggar's Swamp." You'll find yourself down in the nearly inaccessible and dangerous mangroves of the Everglades amid poisonous gas, mud traps, and "swamp lickys" all woven into a new adventure filled with intrigue, mystery, and comedy.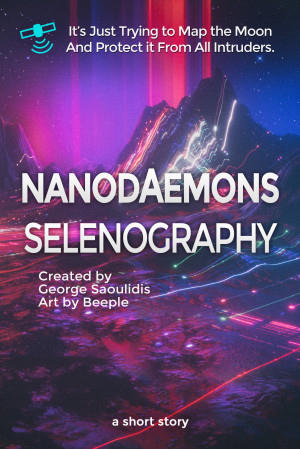 Nanodaemons: Selenography
by

George Saoulidis
Chang'e-4 is just the little rover that made it all the way to the dark side of the moon. But will it manage to complete its mission, when it has the entire half of the moon to cover with its little wheels and solar panels, when it has to protect the moon from all intruders and when on the other side lurks the nasty American rover that has won one fight already? This is a Nanodaemons short story.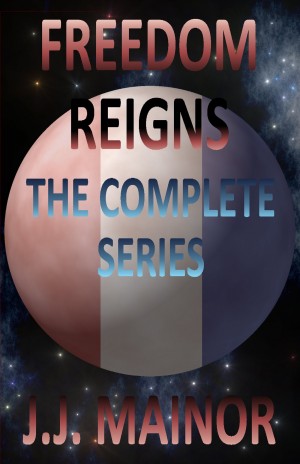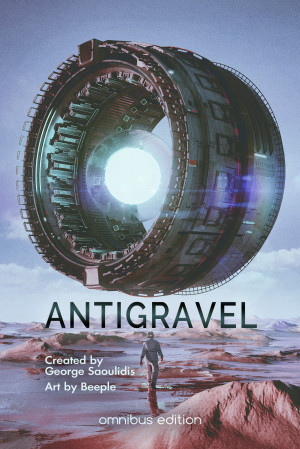 Antigravel Omnibus 1
by

George Saoulidis
This omnibus contains the antigravel stories: Girl Gone Nova A Thousand Eves Where a Spaceship Goes to Die Cosmophobia Press Any Key to Destroy the Galaxy Press Any Key to Destroy the Earth Fluffy or Shiny? Explosive Decompression A Trillion-Dollar Rock The Imiteles Space Station Chucking Moon Rocks on the Back of my Pickup Truck The Lighthouse at the Edge of the Galaxy Technosphere and others.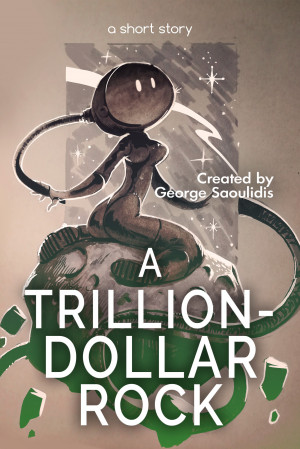 A Trillion-Dollar Rock
by

George Saoulidis
When the dumbest woman on the planet sets her eyes on the nearest asteroid, she ignores all logical problems and tries to claim it for herself. But will she manage to launch a rocket that far and claim the mining rights, when a rocket seems to cost quite a bit of money, when the Brainiacs at NASA say it cannot be done and when stupid issues like physics and rocket science try to get in her way?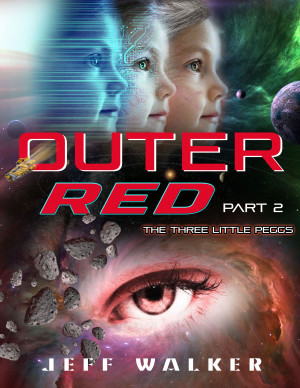 Outer Red - Part 2: The Three Little Peggs
by

Jeff Walker
The mission is far from over... The second part of the exciting adventures of Red and her computer companion Grimm continue! While on the run from the enemy chasing after them, they encounter three different space stations with three little girls running each one. But these are no ordinary girls, as Red soon discovers and must now deal with them as well as the WOLF Hunter Ship closing in on them.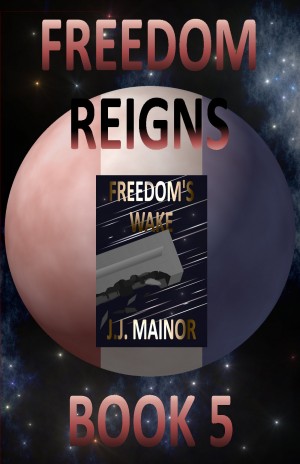 Freedom's Wake
by

J.J. Mainor
Remy Duval's one chance to save Earth lies in navigating the Freedom across a deadly patch of concentrated radiation known as the Crucible. His sanctuary lies in a hidden dimension while the ship travels unguided. But when a race of mechanical beings slips aboard and threatens their plans, Remy and his crew must suffer exposure to repel this new menace.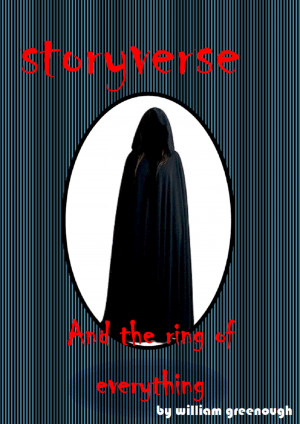 STORYVERCE And the ring of everything
by

William Greenough
Words have power. But what about stories? All throughout human history men, women and children have told epic tales of heroes and villains. This story is a little different. It tells about the power of stories. Because whenever a book is written, it creates a pocket universe to which the characters are born into. The universes are linked in a kind of quantum web
Related Categories