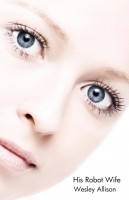 His Robot Wife
by

Wesley Allison
(4.46 from 13 reviews)
In His Robot Wife, the novella-length sequel to His Robot Girlfriend, it is the year 2037 and Mike has been married to his robot wife, Patience, for five years. Troubles are on the horizon though. Prop 22 promises to annul marriages between humans and robots. And Patience hasn't quite been herself. Is there something wrong, or does she just need a software upgrade?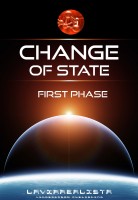 Change of State First Phase
by

Lavirrealista
The latest book from Lavirrealista, the first part of two, is set in a future of virtual worlds and robotics when for the first time in history society works in true co-operation. Scientists chance upon an incredible discovery about the origin of life on Earth but can they escape from ancient mind controlling Saurians who are secretly preparing a nightmarish dystopia for the world's inhabitants?
Related Categories