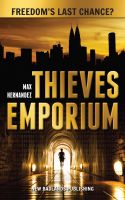 Thieves Emporium
by

Max Hernandez
(4.67 from 12 reviews)
A novel of technology, economics, and death in the age of the surveillance state. What price freedom when the government knows all our secrets?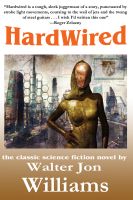 Hardwired (Complete Novel)
by

Walter Jon Williams
Earth lies prostrate beneath the lash of the Orbital powers, and Earth's Balkanized nations have no choice but to let the Orbitals plunder their remaining wealth. But now, if the criminal underworld and the guerilla underground can join forces, there is a chance to shift the balance of power. . .
Related Categories