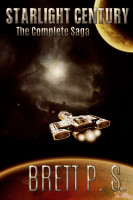 Starlight Century: The Complete Saga
by

Brett P. S.
Three centuries after first contact, the squids own almost everything. I'malar commands the senate and supplies the lifeblood of Terrace ships with Phantom Drives, a benevolent gesture to smother a quiet unrest building within the Galactic Union. Striving for economic independence, backers fund the manufacture of a technology that, if used properly, would challenge I'malar's hold on humanity.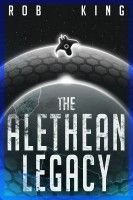 The Alethean Legacy
by

Rob King
Four hundred years ago, an alien race called the Aletheans identified twelve planets in the galaxy that were similar to their own. They sent a survey vessel to each "candidate", hoping to make contact with their inhabitants. Centuries later, whilst serving in Iraq shortly after the first Gulf War, SAS soldier Ryan Marshall finds himself aboard the vessel dispatched to "Candidate 11".