Special Deals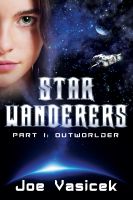 Outworlder
by

Joe Vasicek
(4.33 from 6 reviews)
When Jeremiah set out for the stars, he never expected to receive an accidental bride. Since neither of them speak the same language, he has no way to tell her that there's been a terrible mistake. But the more time they spend together in the vast, lonely space between stars, the less of a mistake it seems.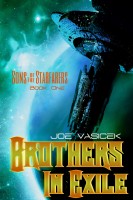 Brothers in Exile
by

Joe Vasicek
Isaac and Aaron are nothing if not survivors. Their homeworld lost and their people scattered, all they have left is each other. Then, in the Far Outworlds, they find a dead colony with a beautiful young woman frozen in cryostasis. She is also a survivor—and she needs their help.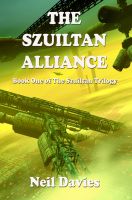 The Szuiltan Alliance
by

Neil Davies
(2.50 from 2 reviews)
When Steve Drake, Space Trader, agreed to take on a trade to the Szuiltans, the only truly alien race ever discovered in man's expansion across the galaxy, he had no idea it would land him in the middle of murder, intrigue and an interplanetary war!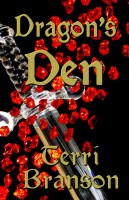 Dragon's Den
by

Terri Branson
(5.00 from 4 reviews)
On the icy and isolated world of T'Panabar, martial arts master Raza is given a secret mission to find an illegal mining operation. With both treachery and sorcery afoot, Raza must confront the most dangerous dragon of all: himself. ["A world so real you need a coat to cut the snowy cold!" ~ CoffeeTime Romance (FIVE STARS)]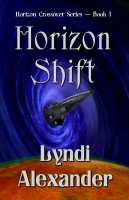 Horizon Shift
by

Lyndi Alexander
(5.00 from 1 review)
To save his ship during a space battle, Captain Rogers uses an alien device that pulls his ship through a wormhole and into a new universe. [Horizon Crossover (Book I) published by Dragonfly Publishing, Inc.]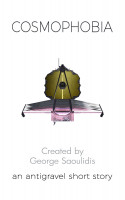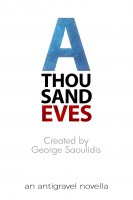 A Thousand Eves
by

George Saoulidis
When Ash returns from his scouting mission, he finds the generation fleet 60 years older and run over by women. But will he manage to deliver his precious data to the ship's computer, when his only friends are a teenage girl and a chauvinist drone, when every woman aboard wants to kill him on sight and when the bloodthirsty leader Una wants to stop things from changing?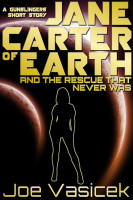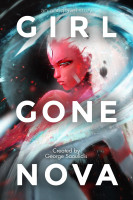 Girl Gone Nova
by

George Saoulidis
Handle the Most Difficult Girl in the Galaxy, or Everything Blows Up When an alien princess arrives, a jaded celebrity handler has to keep her happy. But will he manage to get through her visit, when catering to her spoiled needs is the only way to prevent her from exploding the Earth, when rebels are trying to assassinate her and when he starts to seriously fall in love with her?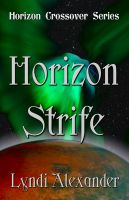 Horizon Strife
by

Lyndi Alexander
In Book II of the Horizon Crossover series, Captain Temms Rogers and the crew of the spaceship Doubtful are caught between a powerful interplanetary group called the Agency and mystical beings known as the Ancients in a struggle to discover the secrets of a mysterious derelict space station. [Science Fiction (PG) released in 2014 by Dragonfly Publishing, Inc.]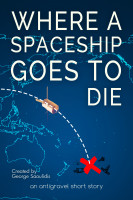 Where a Spaceship Goes to Die
by

George Saoulidis
When a scavenger captain offers her an unusual job in the middle of nowhere, Delphine accepts and tags along. But will she manage to get the treasure they're looking for, when she has to operate a seadrone all by herself, when the treasure is buried in a spaceship graveyard 2 miles under water and when the challenges she faces go beyond her wildest fears?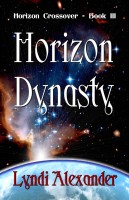 Horizon Dynasty
by

Lyndi Alexander
The Agency has had enough of Captain Temms Rogers' urging for democracy in their region of space. Rogers soon realizes the Agency intends to use him and the crew of the Doubtful for their purposes or else. Can he gather the other captains of the sector in rebellion against the Agency and bring down their repressive regime? Or will Rogers lead them into a fight they cannot win?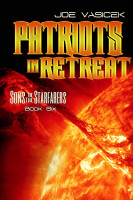 Patriots in Retreat
by

Joe Vasicek
Gulchina's betrayal has all but sealed the fate of the Outworld Confederacy. As world after world falls before the Gaian Imperial onslaught and the crew of the Merope-7 take losses of their own, a young Imperial agent must decide what she's truly fighting for.
Related Categories