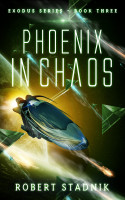 Phoenix In Chaos
by

Robert Stadnik
Humanity has been kept bound within the solar system for decades by a hostile alien race known as the Screen. A group of officers and civilians escaped the solar system in the experimental starship they call PHOENIX. Led by former cadets John Roberts and Julie Olson, they must continue the mission despite dissension within the crew and secrets that emerge about the EXODUS Project.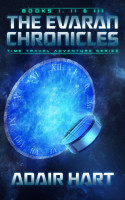 The Evaran Chronicles Box Set: Books 1-3
by

Adair Hart
Dr. Albert Snowden just wanted to be there for his niece, Emily, after the loss of her father. Being abducted by aliens, and then rescued by a mysterious being known as Evaran, has made that difficult. Despite their situation, they try to make the best of it while traveling through space, time, and beyond with Evaran and V, Evaran's trusty mobile artificial intelligence.
Related Categories