Special Deals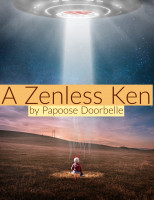 A Zenless Ken
by

Papoose Doorbelle
(5.00 from 1 review)
A Zenless Ken, Book 2 of the Torture Trials, exposes those who declared war on God, details how She protected the one sent to uncover the truth, and reveals some of the mysteries left unanswered in the first installment. This book begins the Age of Enlightenment. Feel it heal and embrace God's love.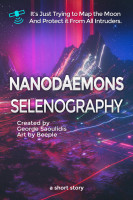 Nanodaemons: Selenography
by

George Saoulidis
Chang'e-4 is just the little rover that made it all the way to the dark side of the moon. But will it manage to complete its mission, when it has the entire half of the moon to cover with its little wheels and solar panels, when it has to protect the moon from all intruders and when on the other side lurks the nasty American rover that has won one fight already? This is a Nanodaemons short story.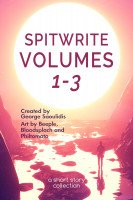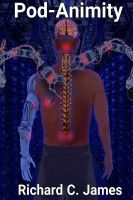 Pod Animity
by

Richard James
Technology is slowly fading the lines between what is acceptable and what is not, can Kingsley stand out and be counted? does he want to be? Who is going to help him and are they right for doing so?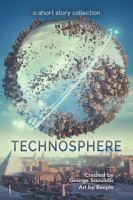 Technosphere: A Short Story Collection
by

George Saoulidis
A collection of #spitwrite stories. Includes: Technosphere The Last Stargunner Metal Fever Hot Jupiter Nanodaemons: The Fir Smart-Tree It is Sometimes an Appropriate Response to Reality to Just Go Insane Love is a Car Wreck Simming Problem, My Ass Custody Battle for Little Johnny Santa Fight Club The Red Holidays Just Take a Nap Sex, Lies and Propaganda Smog City: A Girl and a Gun And more.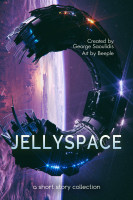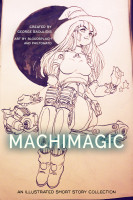 Machimagic: An Illustrated Short Story Collection
by

George Saoulidis
#Inktober2018 Prompts Turned to Art. This collection contains short stories inspired by the word prompts and the daily sketches of two artists. Some stories are sci-fi, some are fantasy, and some are even based on mythology. The important thing is that these are all inspired by the daily sketches made by philtomato and bloodsplach. One sketch per day, one story per day.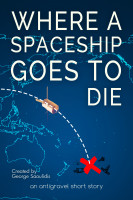 Where a Spaceship Goes to Die
by

George Saoulidis
When a scavenger captain offers her an unusual job in the middle of nowhere, Delphine accepts and tags along. But will she manage to get the treasure they're looking for, when she has to operate a seadrone all by herself, when the treasure is buried in a spaceship graveyard 2 miles under water and when the challenges she faces go beyond her wildest fears?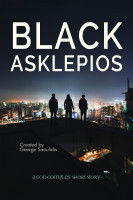 Black Asklepios
by

George Saoulidis
When his neighbourhood suffers from power blackouts, orphan Sklippie and his friends try to patch things up. But will he manage to fulfill his dreams of helping people, when he's been confronted with racist attitudes all his life, when he has no money to test out his medical devices and when a corporation tries to stop his efforts?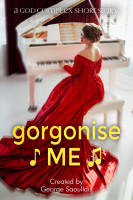 Gorgonise Me
by

George Saoulidis
A Story Inspired by Medusa's Sister and a Piece of Unplayable Piano Music Evryali is a music piece for solo piano that cannot physically be played, composed by Iannis Xenakis in 1973. That means the piano player has to choose which notes to play and which not to, resulting in a performance that transcends form and function. Evryali is also a Gorgon, (Yes, Medusa's sister.)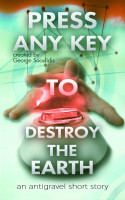 Press Any Key To Destroy The Earth
by

George Saoulidis
Disaster movie 2012 meets Moon in this story of scientific advances. The Destroyer of Earth did not set out to be one. A perfect storm of catastrophes, a touch of hubris and a lot of human ingenuity, and you get yourself deeper than ever. The button has been pressed, the world is in ruins. Will humanity figure out how to survive?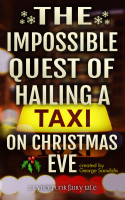 The Impossible Quest Of Hailing A Taxi On Christmas Eve
by

George Saoulidis
Scrooge Is Looking For A Taxi In this modern retelling of Charles Dickens' "A Christmas Carol," Scrooge is looking for a taxi to get home on Christmas Eve. But he will get the ride of his life, as he is walked through his past, his present and his future to end up a changed man. Set in modern day Athens, this science-fiction version of the classic ghost story is guaranteed to make you smile.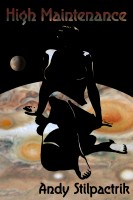 High Maintenance
by

Andy Stilpactrik
(4.50 from 2 reviews)
A blue collar worker who lives on Europa, Jupiter's ice moon, gets set up on a blind date with a gorgeous woman.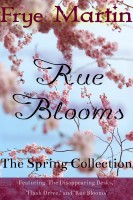 The Spring Collection: Rue Blooms
by

Frye Martin
Kids are disappearing with no explanation. Can Drew and his classmates figure out what is going on before the same happens to them? Devony is a smart girl and she has everything going for her. She only wants to have a little fun ... Justin has never met a girl so beautiful ... until he meets her again. These stories contain the hopefulness, and sometimes uncertainty, of spring.
Related Categories