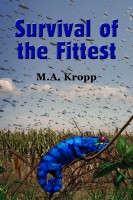 Survival of the Fittest
by

M.A. Kropp
"Survival of the Fittest" is a short novelette, set on Earth after the final environmental collapse. Scientists are genetically engineering food crops to grow in the new world. They also study the lizards that adapted naturally to the harsh conditions. Sam is the product of these experiments, and when the food crops are threatened, Sam will prove to be more than just an experiment.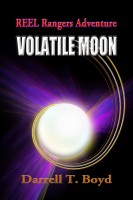 REEL Rangers Adventure: Volatile Moon
by

Darrell Boyd
Ecology Ranger "Tree" Mays once again gets reassigned after provoking corporate polluters. In order to redeem himself, Tree must lead his team on a perilous mission to prevent a mining disaster, while challenging a formidable adversary, at the South Pole of the Moon. On Delta Base, Captain Revelin North struggles to maximize mining production... a deadly confrontation is inevitable.
Related Categories