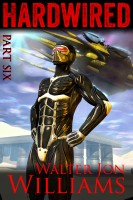 Hardwired, Episode Six
Cowboy, Sarah, and the rebel forces are bunkered in the Mojave desert, readying the strike that will either win the war or bring their own cause down in flames. But neither realizes that their cause has already been betrayed . . .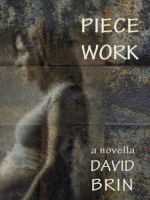 Piecework
In this chilling, award-nominated tale, a master of modern science fiction lets us glimpse an all-too possible near future when science, economics and individual dignity clash across the most intimate battlefield of all -- pregnancy. Might poor women earn a living by renting out their wombs for industrial "piecework" production of high-end organic machinery?