Special Deals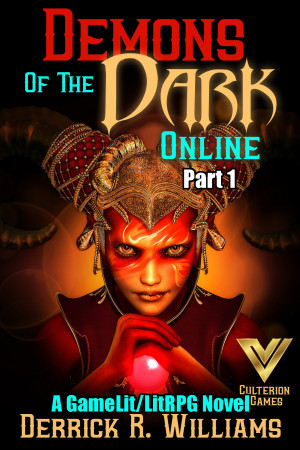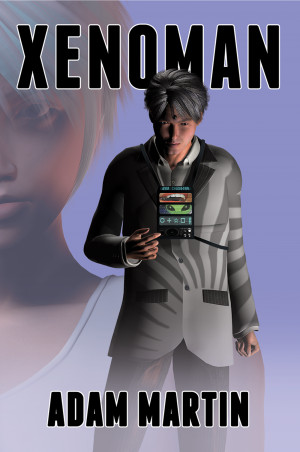 Xenoman
by

Adam Martin
Xeno yearns to have access to the Nth Dimension like The White Boys, famed telepaths who suffered brain damage when they made contact with extraterrestrial intelligence. Once recruited to secret service organization Intellegella, he acquires the black box, a device that allows his pineal gland access to synthetic sensory perception with the turn of a dial. Includes glossary and black box tunings.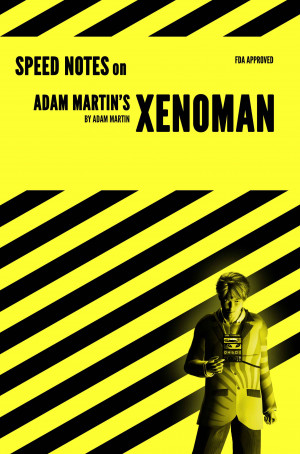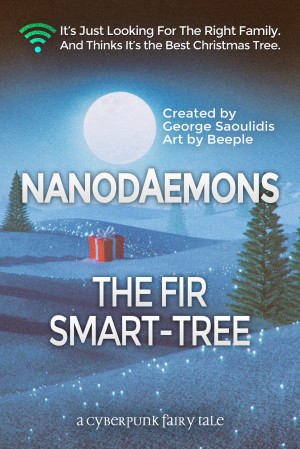 Nanodaemons: The Fir Smart-Tree
by

George Saoulidis
When Christmas comes, the Fir Smart-Tree awaits for the best family to buy it and enjoy the holidays together. But will it manage to find a suitable family, when it's quite expensive and sits there on the store shelf, when it is quite picky and scares away interested customers and when Christmastime is quickly about to arrive? A sci-fi retelling of Hans Christian Andersen's The Fir Tree.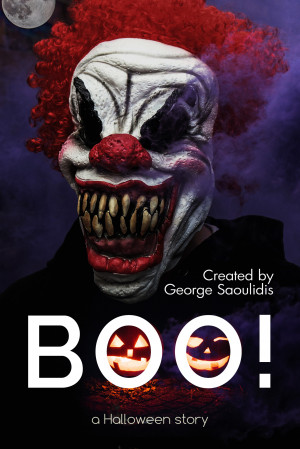 BOO! A Halloween Story
by

George Saoulidis
When a young man from a village comes to the big city to study, he finds himself overwhelmed by the urban lifestyle. But will he manage to blend in by going to a Halloween party, when his crush asks him to help decorate the place, when the abandoned villa becomes all too spooky for him and when the illusory masks everyone wears seem to never come off?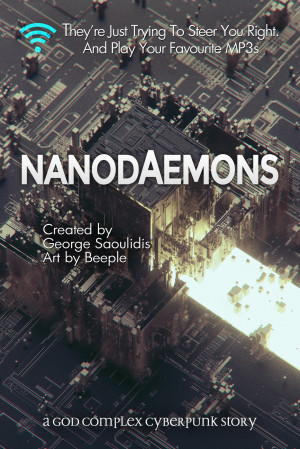 Nanodaemons
by

George Saoulidis
Tron meets Inside Out in this funny sci-fi thriller. When an ordinary guy's implanted devices are reset after a construction accident that costs him his arm, the daemons in charge of his electronics are just trying to do their job as usual. But will they manage to keep their user happy and alive, when it becomes clear that someone is framing him for murder and when an assassin is after him?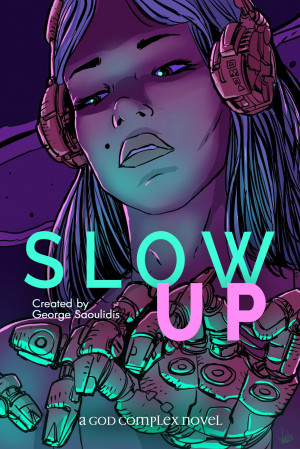 Slow Up
by

George Saoulidis
How Fast Can You Think? Limitless meets Black Mirror in this novel that pushes the limits of a couple's minds.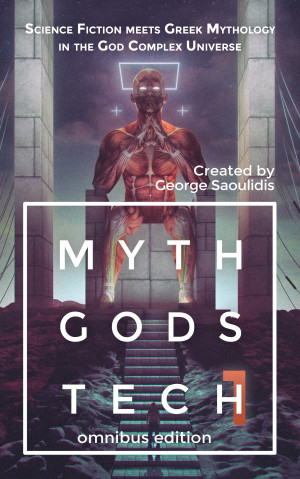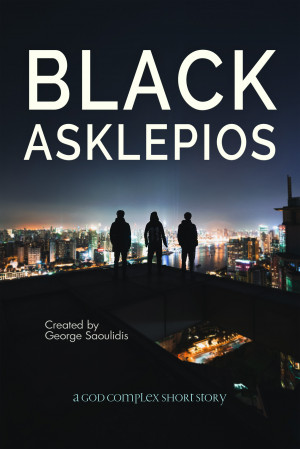 Black Asklepios
by

George Saoulidis
When his neighbourhood suffers from power blackouts, orphan Sklippie and his friends try to patch things up. But will he manage to fulfill his dreams of helping people, when he's been confronted with racist attitudes all his life, when he has no money to test out his medical devices and when a corporation tries to stop his efforts?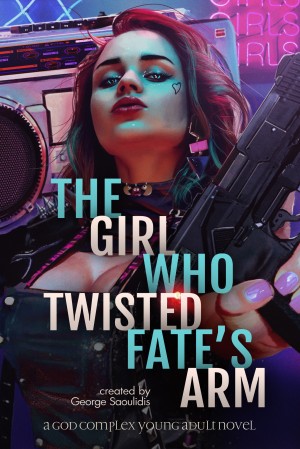 The Girl Who Twisted Fate's Arm
by

George Saoulidis
When the daughter of Greece's premier singer fails to sing as expected, she finds out about a biker group of women. But will she manage to find the elusive Orosa, the bikers' motovlogger, when all she has to go on are random street-sightings of criminal behaviour, when her family is opposed to her following this path and when her dad's employer wants to keep her as she was for marketing purposes?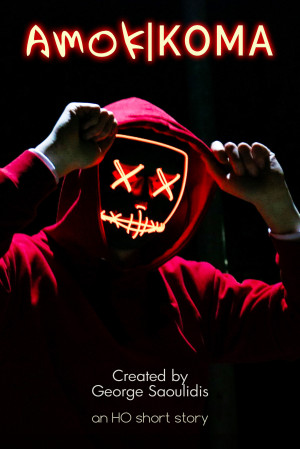 Amok|Koma
by

George Saoulidis
When a man wakes up in an illegal medical operation, he goes into amok and tries to escape. But will he manage to figure out what's wrong with him, when his mind is blurry from drugs, when the device strapped on his arm cannot be removed and when the voice in his head seems to know a lot more than he does?
Related Categories