Special Deals
Sub-categories:
Romance |
Short stories |
Contemporary |
General |
Fantasy |
Historical |
Suspense |
Futuristic |
Classical & allegory |
Mystery & detective |
Western |
Amish & Mennonite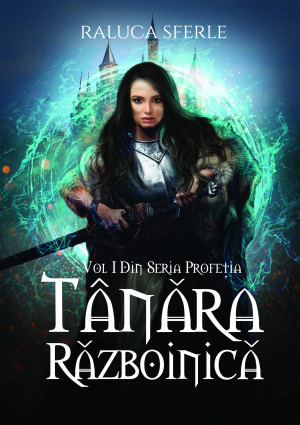 Tânăra războinică
by

Raluca Sferle
"Destinul, această forță supranaturală care hotărăște implacabil tot ce se petrece în viața noastră, își pune amprenta și asupra vieții Esterei, sub forma unei Profeții. A ales să fie războinică sau destinul a decis pentru ea?" "Un roman despre regalitate și război, povestea războinicei Estera te surprinde prin răsturnarea aparențelor și prin tăria sa de spirit în fața provocărilor."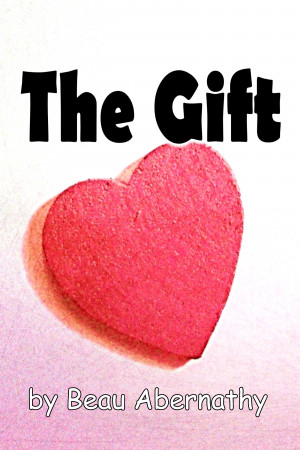 The Gift
by

Beau Abernathy
Price:
$9.99

$4.99 USD.
(
50% off
until
Dec. 31
!)
Words: 21,190.
Language: English.
Published: July 29, 2020
. Categories:
Fiction
» Christian
» Fantasy
This is the story of two brothers on an unintended adventure. This adventure will release the secret of "The Gift" every one of us receive from our Lord. "Life is unfair and hard. But your life on earth is not all that there is. I will reward you forever based on how well you handle The Gift I give you called suffering." Have trust and faith in our Lord and receive 'The Gift' – whatever it may be.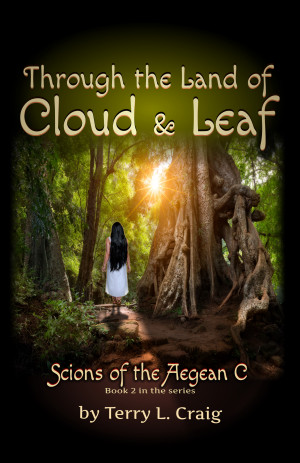 Through the Land of Cloud and Leaf
by

Terry L. Craig
Two young women have vanished and not even their kidnappers know where they are. Shaye had childhood fantasies about finding the legendary Exiles and walking among them in the place her people called "the land of cloud and leaf." But this isn't at all what she imagined.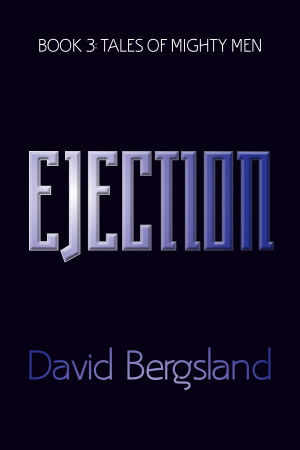 Ejection
by

David Bergsland
The enemy has been largely exposed. The plan is ready to be executed, but when it's in the Lord's hands you never know for sure beforehand Deborah has received her orders and they scare her half to death. An assassin? Really? How can she do that? Stones' recent, extreme conversion in Evulsion surfaces in some severe questions about what she is doing, both its legality and morality.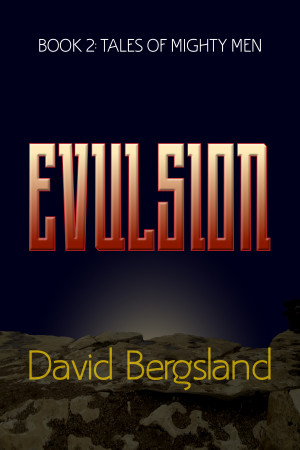 Evulsion
by

David Bergsland
New Mexico has been invaded, cut off from the East, held by traitors, insidious enemies, and worse Stones finds herself in the middle of the battle, but it's like she never saw before. Her parents turn out to be the power of intervention. She's been working for them and never knew it. The Lord is building a team, and He has a plan. Can they hear Him well enough to be used?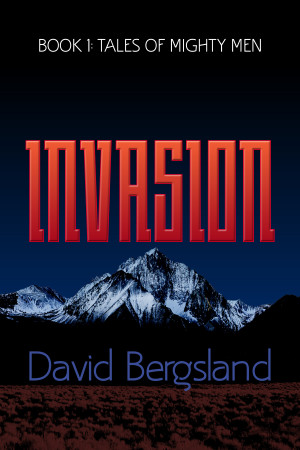 Invasion
by

David Bergsland
From New Mexico, the land of enchantment, and its history of mighty men comes a modern tale of conflict. Deborah "Stones" Jackson at the ripe, old age of 31 had thought she was done with the covert life. But a calling rarely lets up, and Stones was meant for combat. The new foe was devious. She'd never been faced with traitorous Americans and the sheer nastiness of an oppressed people's demands.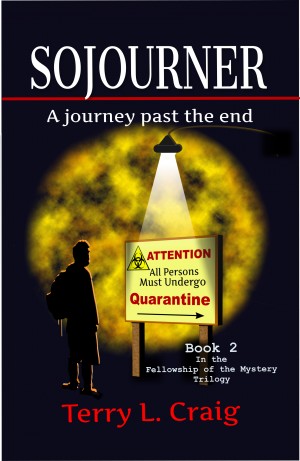 Sojourner, A Journey Past the End
by

Terry L. Craig
THE UNRAVELING SOJOURNER examines the question: What if all the popular predictions about the fate of the world are wrong? The intrigue of SOJOURNER is in its captivating characters and then in the unfolding epic of unbalanced power, contagion, destruction, and victory. SOJOURNER is Book 2 in the Fellowship of the Mystery trilogy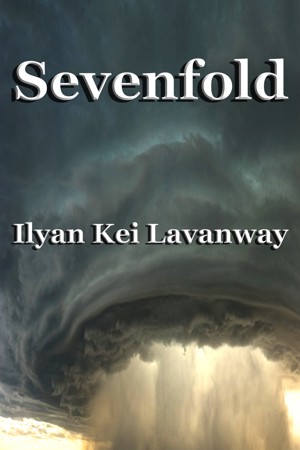 Sevenfold
by

Ilyan Kei Lavanway
(4.80 from 5 reviews)
Young wife, Gracie yearns for newlywed innocence. Abiathar wants to secure it for her. Their trek has been anything but blissful. Stomach their journey, and let your faith be strengthened through their experience. Glimpse miracles and tribulations of future pioneers as you live vicariously through this young family.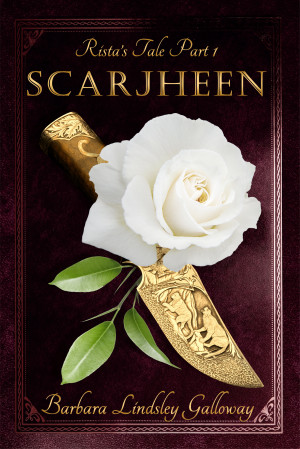 Rista's Tale Part 1: Scarjheen
by

Barbara Lindsley Galloway
Series:
Rista's Tale
, Part 1. Price:
$5.99

$3.00 USD.
(
50% off
until
Jan. 1, 2022
!)
Words: 116,820.
Language: American English.
Published: August 6, 2013
. Categories:
Fiction
» Christian
» Fantasy
Human beings have colonized a new world and upset the delicate balance between the planet and the gentle, indigenous First Ones, which brings about the plague Scarjheen designed to destroy the offenders. Together, Rista and her childhood friend Tiko are thrust into a race against time in an adventure that promises to stop the plague, but will change their lives and that of those they love-forever.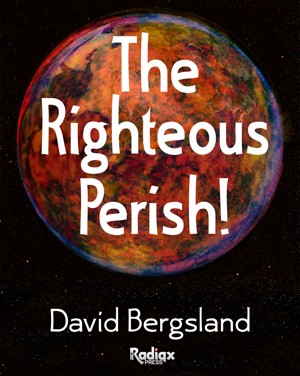 The Righteous Perish!
by

David Bergsland
The righteous perishes, and no man takes it to heart: and devout, merciful people are taken away, no one understanding that the righteous are taken away from the evil to come [Isaiah 57:1] Here begins a tale of wonder as the plans of the Lord are revealed to a church which had not considered the wisdom and complexity of God's love for us.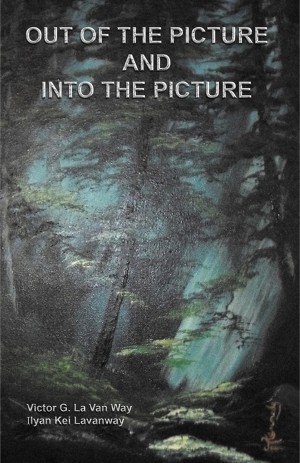 Out of the Picture and Into the Picture
by

Ilyan Kei Lavanway
(3.50 from 2 reviews)
Out of the Picture and Into the Picture by Victor G. La Van Way and Ilyan Kei Lavanway is a fantasy adventure book containing two short stories about a pilot who is miraculously reunited with his father in a strange storm. Experience superimposed worlds and altered realities. Relive the thrill of flight as you follow this pilot's mysterious journey. Find a renewed hope and youthful determination.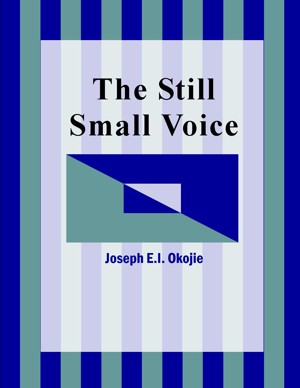 The Still Small Voice
by

Joseph Okojie
Price:
$3.50

$2.60 USD.
(
26% off
until
Dec. 24, 2023
!)
Words: 9,120.
Language: English.
Published: November 11, 2011
. Categories:
Fiction
» Christian
» General
The Still Small Voice of the LORD is a door opened to them that seek the right path to holiness. The man that puts his trust and obeys the Lord will dwell safely on the land...