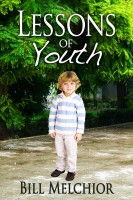 Lessons of Youth
by

Bill Melchior
Growing up is tough, tougher for some than for others! Take a journey through the eyes of Bill as he grows from a child to a young man and navigates life's pitfalls. Compare your own experiences to Bill's challenging encounters with his parents and siblings and his awkward first dates as a teenager. College years continue his roller coaster ride to manhood as he learns how to cope with life.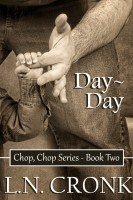 Day-Day
by

LN Cronk
(5.00 from 3 reviews)
In this sequel to Chop, Chop (be sure to read Book One - Chop, Chop first!) David and Laci move to Mexico to begin their new lives together and start a family. When David disobeys God, however, he finds he must deal with the consequences. Fortunately a loving and sovereign God is always waiting to restore their relationship and to welcome David back into His arms.