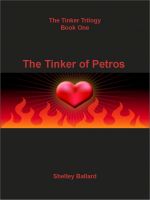 The Tinker of Petros
Shelley Ballard's debut novella is an allegory for the ages in the tradition of Tolkien and Lewis. It will strike a chord in readers' hearts. The confrontation between Carl and Clovis will sear into their minds for a long time. Readers will never forget how Clovis collects his fee. Or the surprising sacrifice Carl makes to free people's hearts from the clutches of the evil tinker.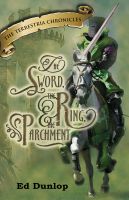 The Sword, the Ring and the Parchment
(5.00 from 3 reviews)
The first book in the Terrestria Chronicles medieval allegory series. Young Josiah is a slave to Argamor, a powerful warlord with plans to wrest the Terrestrian throne from King Emmanuel. Fast-paced action… powerful imagery… heart-pounding adventure… knights and castles... dragons and princesses… every page points to truths of the Christian walk. Ideal for family devotions or individual reading.