Love Stories From The Christian Heart (Boxed Set of Three Novellas)
by

Tara McGinnis
Mail Order Bride: The Rancher's Bull, is about a Victorian woman who decides to travel to the lawless US West after losing her estate in England. Mail Order Bride: Alice's Many Children: A woman with a heart bursting from love, gathers together orphans who many would have rejected.Taking Beth West On Her Last Journey: Secretly in love with her, a man helps a dying woman with her last wish.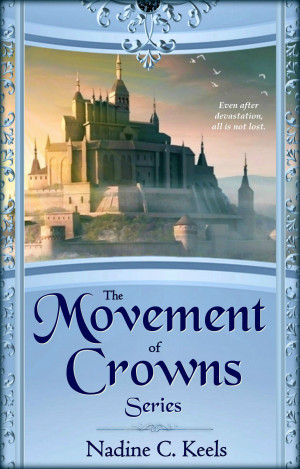 The Movement of Crowns Series
by

Nadine C. Keels
Even after devastation, all is not lost. The Movement of Crowns: an inspirational historical fantasy series. An indomitable princess. A beautiful prankster. A young, untried king of a powerful Realm. Their destinies are entwined in the kingdoms they call home, and an epic journey awaits each of them, after which they'll never be the same.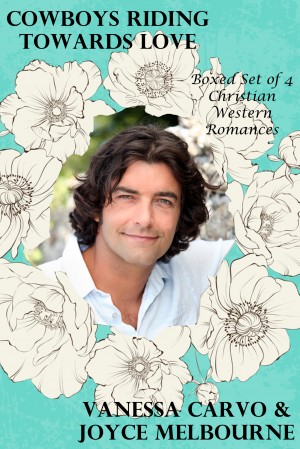 Cowboys Riding Towards Love (Boxed Set of 4 Christian Western Romances)
by

Vanessa Carvo

&

Joyce Melbourne
Jordyn's Lost Cowboy, is the emotional story of a woman who starts out by lying when she begins a correspondence with a rancher in Oregon who has advertised for a mail order bride.Mail Order Bride: Burning Bridges, is the story of two sisters and two men.Mail Order Bride: The English Widow & The Rancher.Mail Order Bride: Margaret's Jewish Cowboy, is a story about two damaged people finding love.
Related Categories