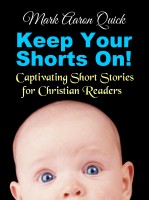 Keep Your Shorts On!
by

Mark Aaron Quick
• An award-winning scientist has a major life secret about to become exposed to public knowledge. • A down-on-his-luck country singer experiences a breakthrough that is about to change his entire life. • A missionary to Uganda trying to save the lives of orphan children ends up facing a firing squad. • A reporter trying to find a worthwhile human-interest story gets more than he bargained for.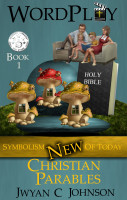 WordPlay: New Christian Parables
by

Jwyan C. Johnson
Imagine a biblical playground of 12 New Parables where the scriptures actually play along with you! WordPlay® is a twist-n-learn experience of fun mystery & a better bible memory at the same time, on the same page! Discover a ventriloquist without his puppet, watch a blind architect, witness a hide-n-seek champion who finally finds himself, and plenty more all with the symbolism of today!
Related Categories