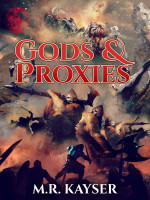 Gods & Proxies
by

Michael Kayser
A sword-and-supernatural tale of holy war. Humans battle against Titan kingdoms in the physical world, while a simultaneous struggle between the gods rages in the hidden dimensions.While the mortals fight for survival and a land to call their own; many are pawns of gods with much more long-term plans and sinister motives. But humans must choose their gods with no guarantee of which will prevail.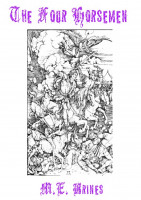 The Four Horsemen
by

M.E. Brines
(3.00 from 1 review)
What if the only way to prevent the Apocalypse is to find a way to kill those who cannot die? Mercenary Captain Ishmael had no idea when he stepped ashore in the port of Safehaven that his mysterious patron would require him to do just that.Through a magical voyage on a flying ship to the 4 Corners of the Earth, where even the very gods help or hinder them, they must succeed or the world will end.
Related Categories