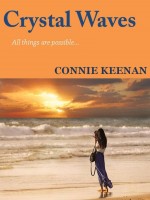 Crystal Waves
by

Connie Keenan
Price:
$0.99 USD.
Words: 80,240. Language: English. Published: March 9, 2015. Categories:
Fiction
»
Christian
»
Fantasy
things begin to happen—events that some are calling modern-day miracles. Reporter Carissa Brilhart believes she's there to investigate, discovering there's even more to the story than meets the eye. The same, too, can be said of Katie Howard, the mysterious young waitress who works at the diner on the pier. Or has the town received a divine touch from Heaven?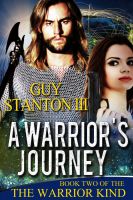 A Warrior's Journey
by

Guy S. Stanton III
(5.00 from 1 review)
It's been over twenty years since the fateful day that the might of the Zoarinian Empire's great army was destroyed within the Valley Lands. Since then it has been a time of peace and prosperity throughout the Valley Lands under the guidance of Roric Ta'lont, but is another war coming to the Valley Lands? A dark war not able to be won by the sword alone?
Related Categories