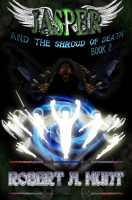 Jasper and the Shroud of Death
by

Robert A. Hunt
Jasper and the Seven Angels must take up a perilous quest to unravel the Mystery of Death. Along their expedition, Reapers seek to deter their progress and attack them. The spiritual path to Death is a vast devouring darkness.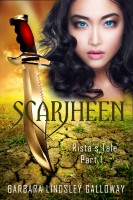 Rista's Tale Part 1: Scarjheen
by

Barbara Lindsley Galloway
Human beings have colonized a new world and upset the delicate balance between the planet and the gentle, indigenous First Ones, which brings about the plague Scarjheen designed to destroy the offenders. Together, Rista and her childhood friend Tiko are thrust into a race against time in an adventure that promises to stop the plague, but will change their lives and that of those they love-forever.
Related Categories