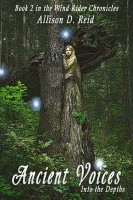 Ancient Voices: Into the Depths
by

Allison D. Reid
The Kinship rides victorious into Minhaven, bringing both hope and distressing news. Though its greatest threat has been defeated, a new one is emerging—an enemy not seen for hundreds of years. Has Braeden's cruel reach followed Elowyn into this remote wilderness? If so, there is no place left to run, and the Kinship is facing an enemy more sinister and powerful than they can possibly imagine.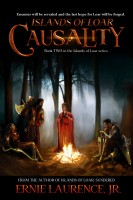 Islands of Loar: Causality
by

Ernie Laurence
(5.00 from 1 review)
The heroes of Sundered have been scattered across the Islands. A dark god may have returned. Enemies are not what they seem. As secrets are revealed and new heroes rise, the world seems on the cusp of final annihilation. Time is running out for the Islands of Loar.
Related Categories