Special Deals
Sub-categories:
Contemporary |
Paranormal |
Erotic |
General |
Suspense |
Historical |
Fantasy |
Adult |
Short stories |
New adult |
Sci-fi |
Action/adventure |
All sub-categories >>
Action/adventure |
Adult |
Clean & wholesome |
Contemporary |
Erotic |
Fantasy |
General |
Gothic |
Historical |
New adult |
Paranormal |
Regency |
Sci-fi |
Short stories |
Suspense |
Time travel |
Western |
<< Top sub-categories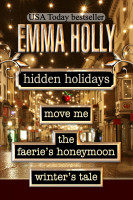 Hidden Holidays (Move Me, The Faerie's Honeymoon, Winter's Tale)
by

Emma Holly
Stay warm this holiday with three toasty-hot novellas from Emma Holly! In "Move Me," a sexy faerie wins Belle's heart by impersonating her handyman. Belle's new husband Duvall whisks her to the supe-friendly city of Resurrection for "The Faerie's Honeymoon." In "Winter's Tale," something sexy is afoot at Rackham's School for Young Ladies. These novellas have been published previously.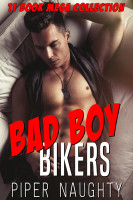 Bad Boy Bikers: 11 Book Mega Collection
by

Betsy Locke
F*ck and forget. Brunette, busty, and legs for days, Melissa thinks she owns me after only one night. But nothing can make me stray from my dark path. Melissa has an ace up her sleeve. She's pregnant with my heir. Now I'll have to choose between my club or my family.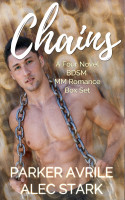 Chains
by

Parker Avrile

&

Alec Stark
A gay BDSM romance box set bonanza that includes four complete and unabridged smoking hot BDSM romance novels. All your favorite BDSM romance tropes-- enemies to lovers, friends with benefits to lovers, and subs who want to be tested to their limits by strict, take-charge doms with a hidden heart of gold. 175,000 words of binge-worthy m/m BDSM fun.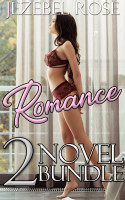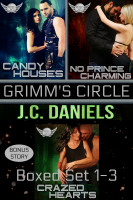 Grimm's Circle Books 1 - 3
by

J.C. Daniels
The first three books in the Grimm's Circle Series Think you know fairy tales? Guess again. Greta didn't get her happy ending her first time around. And now that she's a Grimm-special kind of guardian angel and official ass-kicker in the paranormal world-romance is hard to find. Besides, there's only ever been one man who made her heart race, and the fact that he did scared her right out of his ar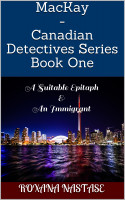 MacKay - Canadian Detectives Series Book One
by

Roxana Nastase
Canadian Detectives, part of the police force or private investigators, are in pursuit of truth and justice. They navigate the twists and ugliness of their cases and in the end, they get more than they bargained for – they also lose their hearts.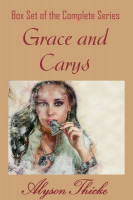 Grace and Carys
by

Alyson Thicke
Grace is amazing. She's strong, beautiful, voluptuous and buxom, with a degree in psychology. She has a need for 21 year-old Carys, a slacker and near-atheist. Grace is way deep in the closet, attending a conservative church, and the couple strive to keep their relationship a secret. Nearby, though, is Daniel, a man who is determined to out Grace and Carys. Adult for graphic descriptions of sex.