Special Deals
Sub-categories:
Contemporary |
Paranormal |
Erotic |
Suspense |
General |
Historical |
Fantasy |
Adult |
Short stories |
New adult |
Sci-fi |
Action/adventure |
All sub-categories >>
Action/adventure |
Adult |
Clean & wholesome |
Contemporary |
Erotic |
Fantasy |
General |
Gothic |
Historical |
New adult |
Paranormal |
Regency |
Sci-fi |
Short stories |
Suspense |
Time travel |
Western |
<< Top sub-categories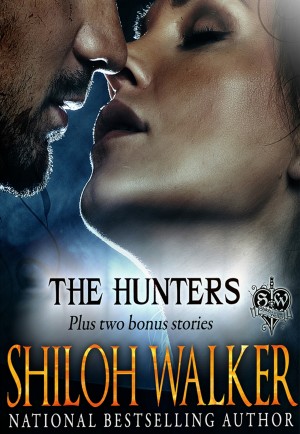 The Hunters Series: Boxed Set Books 1-5
by

Shiloh Walker
Contains the first five stories in the Hunters series. Dark erotic paranormal romance Warning: Stories contain violence, women with attitude, men who like women with attitude, sex, the occasional menage, more violence, profanity, sex, dirty talk, bad guys, bad girls, broody heroes, vampires, werewolves and witches, oh, my...oh, and did I mention the sex...there'a a lot of sex.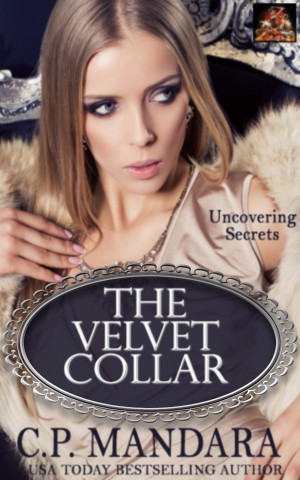 The Velvet Collar
by

C. P. Mandara
(4.00 from 1 review)
Mr Watters didn't believe in warm-ups, and the first ten smacks of the paddle had my eyes smarting with tears. I then got ten seconds of recovery time before he started the next round. This was nothing compared to what Mark usually doled out, but tiredness was probably getting the better of me. When he started his third round of spanks I wanted to mewl in protest, but I managed to restrain myself.
The Love Trilogy
by

Edith Layton
(3.00 from 1 review)
Three great books form one terrific trilogy...and all in one ebook! This ebook contains the novels Love In Disguise, The Game of Love and Surrender to Love.
Grimm's Circle Books 1 - 3
by

J.C. Daniels
The first three books in the Grimm's Circle Series Think you know fairy tales? Guess again. Greta didn't get her happy ending her first time around. And now that she's a Grimm-special kind of guardian angel and official ass-kicker in the paranormal world-romance is hard to find. Besides, there's only ever been one man who made her heart race, and the fact that he did scared her right out of his ar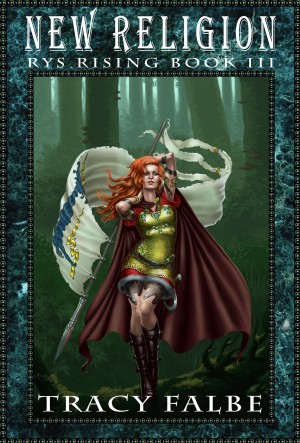 New Religion: Rys Rising Book III
by

Tracy Falbe
Onja opens a two front campaign meant to expand her dominion over the western tribal kingdoms and bring misery and ruin to Nufal. She commands Amar to lead marauders into Nufal. Excited to be set loose upon new and foreign lands, he attacks without mercy and even dares to fight magical tabre. In the west, Onja's holy war rages as she continues to crush old idols and remake society.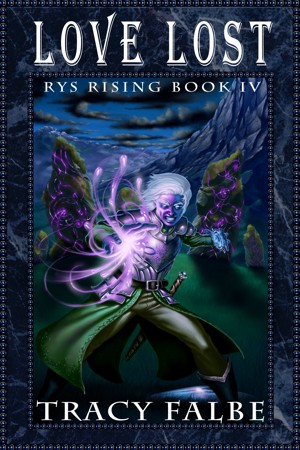 Love Lost: Rys Rising Book IV
by

Tracy Falbe
In this breathtaking conclusion to the series, unleashed monsters born of cruel spells test the mettle of the sturdiest warriors. Soul wrenching chaos consumes the faith of thousands. Torn between his need to protect his secret lover and son and his legitimate family, Cruce struggles through ever worsening battles until he finally wagers his life against the most favored warlord of Onja.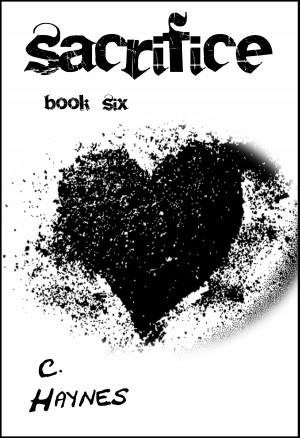 Sacrifice book six
by

C. Haynes
Jo recovers from her physical wounds, but her heart remains splintered. What happens to a girl whose heart is torn between an angel and a vampire?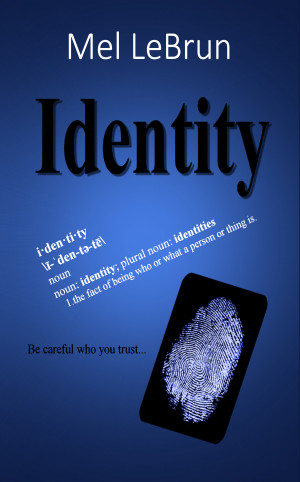 Identity
by

Mel LeBrun
A slow burn thriller, set in Moscow that will keep you glued to the page as the secrets from April Peterman's past begin to unravel. Living as a paramedic in sunny San Diego, April spends her days saving the lives of others. But when a shady ex-boyfriend unexpectedly emerges from her past, her behavior becomes erratic and it raises questions about just who April Peterman really is.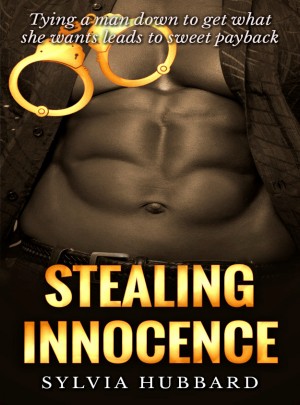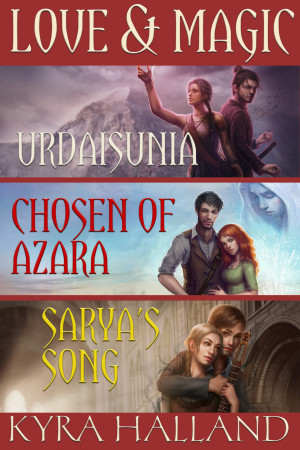 Love and Magic
by

Kyra Halland
(5.00 from 1 review)
Three novels of fantasy, adventure, and romance. Complicated, honorable heroes; strong, smart, feminine heroines; magic, romance, and adventure. Contains Urdaisunia, Chosen of Azara, and Sarya's Song.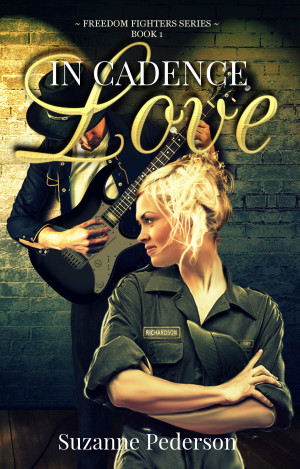 In Cadence Love
by

Suzanne Pederson
This fictional tale, inspired by the author's military service in the seventies is a love story as much as it is a military story about women in basic in the early years of co-ed training. Katie is a naive girl married to a musician who is a Vietnam veteran. Kris is a peace activist who sings anti-war songs as often as he sings love songs. When Katie enlists in the army it changes everything.