Special Deals
Sub-categories:
Contemporary |
Paranormal |
Erotic |
General |
Suspense |
Historical |
Fantasy |
Adult |
Short stories |
New adult |
Sci-fi |
Action/adventure |
All sub-categories >>
Action/adventure |
Adult |
Clean & wholesome |
Contemporary |
Erotic |
Fantasy |
General |
Gothic |
Historical |
New adult |
Paranormal |
Regency |
Sci-fi |
Short stories |
Suspense |
Time travel |
Western |
<< Top sub-categories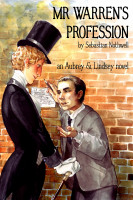 Mr Warren's Profession
by

Sebastian Nothwell
(5.00 from 1 review)
Lindsey Althorp, the only son of a wealthy baronet, has never worked a day in his life. Aubrey Warren was born in a workhouse and hasn't stopped working since. Buoyed by Lindsey's optimism and fuelled by Aubrey's industry, the two men strive to overcome the class gulf between them. But a horrific accident reveals a betrayal that threatens to tear them apart forever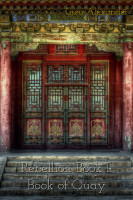 Rebellion Book I: Book of Quay
by

Grea Alexander
(5.00 from 1 review)
Qing Dynasty, China. As the Han rebellion against the Emperor intensifies, The Princess Soung may just find herself a casualty in the battle between her father and the man she loves - a battle between the past and the present, between the truth and lies, between love and revenge.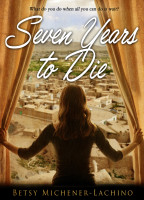 Seven Years to Die
by

Betsy Michener-Lachino
Price:
$2.99 USD.
Words: 114,550.
Language: English.
Published: September 21, 2018
. Categories:
Fiction
» Romance
» Adult
(5.00 from 3 reviews)
What do you do when the person who has been in your life as long as you care to remember goes missing? Becks has to learn how to live without her husband, Davlin when he goes missing from Afghanistan. Moving forward doesn't mean forgetting, but living in the past is no way to live. Looking for her purpose, Becks endures through friendship, love, and realizing strength can come from a love lost.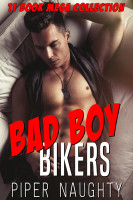 Bad Boy Bikers: 11 Book Mega Collection
by

Betsy Locke
F*ck and forget. Brunette, busty, and legs for days, Melissa thinks she owns me after only one night. But nothing can make me stray from my dark path. Melissa has an ace up her sleeve. She's pregnant with my heir. Now I'll have to choose between my club or my family.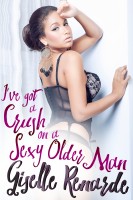 I've got a Crush on a Sexy Older Man
by

Giselle Renarde
Help! I've got a crush on a sexy older man! He's handsome, interesting and educated—not to mention RICH. If I tell him how I feel, will he laugh in my face… or change my life forever? This special collection contains "Stacy's Dad has got it Going On" and "A Man Needs a Maid." That's TWO New Adult romance novels by award-winning Canadian author Giselle Renarde.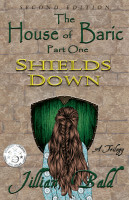 The House of Baric Part One: Shields Down
by

Jillian Bald
With humor and drama, the chemistry of the cast of characters in this book blends perfectly with its historical detail. These are decadent and sensuous Venetians. Love, war, hating, and mating were not so different in the 17th century. Mauro Baric and his loyal friends are determined to steer their own course to happiness. Their charmed lives are set spinning in Part One of this trilogy. Rated R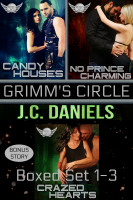 Grimm's Circle Books 1 - 3
by

J.C. Daniels
The first three books in the Grimm's Circle Series Think you know fairy tales? Guess again. Greta didn't get her happy ending her first time around. And now that she's a Grimm-special kind of guardian angel and official ass-kicker in the paranormal world-romance is hard to find. Besides, there's only ever been one man who made her heart race, and the fact that he did scared her right out of his ar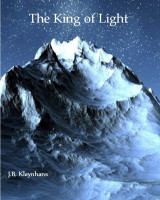 The King of Light
by

J.B. Kleynhans
[Prequel to Dream of Embers] Stand with King Anka on the walls of Attoras as the dragons invade. Man and ancient beast will collide and in the balance hangs the throne, forgotten powers and the life of the woman the King loves, the Lady Salstasha.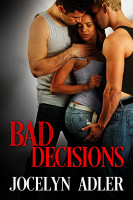 Bad Decisions
by

Jocelyn Adler
Tabitha Wells is spinning her wheels - stuck between her past as a stripper and her future as a lawyer. Between bills and more bills. She doesn't have time for dating - let alone for dating a couple! Jason and Nate are serious about each other... they couldn't be serious about her, too? Not seriously serious... right?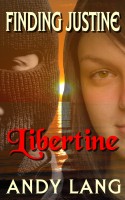 Finding Justine - Libertine
by

Andy Lang
Earl Marcus, a devotee of the sixteenth century libertine the Marquis de Sade. A man of unimaginable wealth, and unspeakable depravity, Driven by the writings of his hero, a man determined to translate the sordid fiction of Justine, his favourite book, into terrifying fact. Theresa. The very essence of virtue. Stolen from her home, her identity erased. A girl desperate f