Special Deals
Sub-categories:
Contemporary |
Paranormal |
Erotic |
General |
Suspense |
Historical |
Fantasy |
Adult |
Short stories |
New adult |
Sci-fi |
Action/adventure |
All sub-categories >>
Action/adventure |
Adult |
Clean & wholesome |
Contemporary |
Erotic |
Fantasy |
General |
Gothic |
Historical |
New adult |
Paranormal |
Regency |
Sci-fi |
Short stories |
Suspense |
Time travel |
Western |
<< Top sub-categories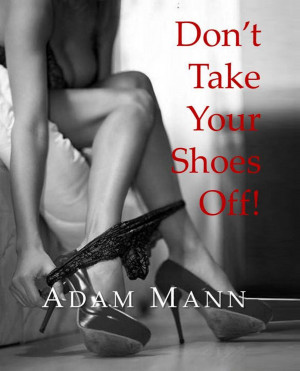 Don't Take Your Shoes Off
by

Adam Mann
BOX SET: Three romantic and sexy novels about the passionate adventures of ladies who wear high heels, with triumph and catastrophe.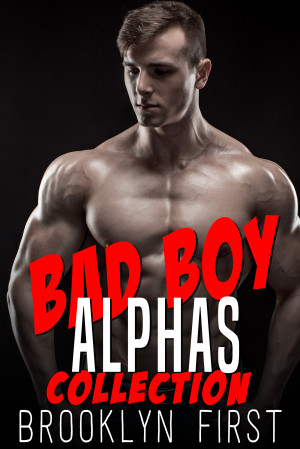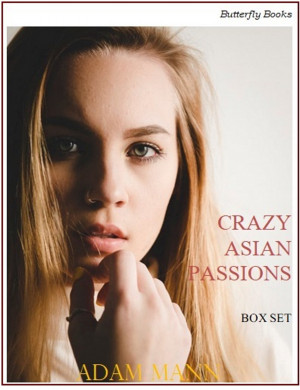 Crazy Asian Passions
by

Adam Mann
Three love stories set in Asian countries with trials and tribulations on the way, but all three with happy endings.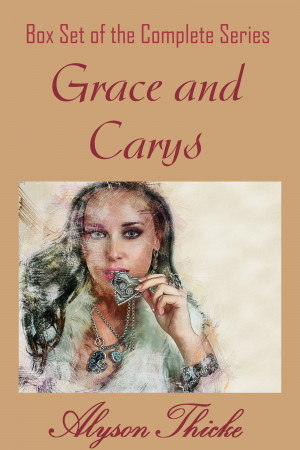 Grace and Carys
by

Alyson Thicke
Box set of the complete series. Grace is amazing. She's strong, beautiful, voluptuous and buxom, with a degree in psychology. She has a need for 21 year-old Carys, a slacker and near-atheist. Grace is way deep in the closet, attending a conservative church, and the couple strive to keep their relationship a secret. Nearby, though, is Daniel, a man who is determined to out Grace and Carys. Adult.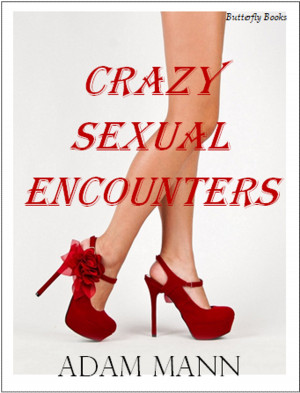 Crazy Sexual Encounters
by

Adam Mann
Three men, working in three differing territories, who meet casually and fall in love with some in a host of lovable and sexy ladies.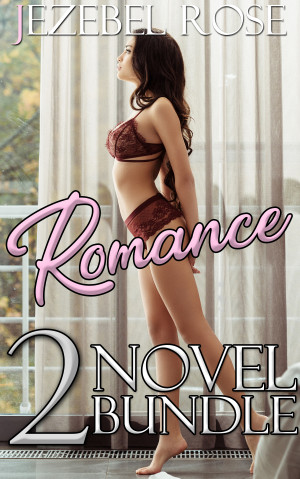 Three Asian Love Stories
by

Adam Mann
Three Asian ladies - one from Taiwan, another from Vietnam, and the third from Singapore: Each have a sad record with failed engagements, or marriages, and then Lady Luck smiles on them as they meet men - one on a flight from Vancouver, another working in a remote area in Vietnam, and the third a wild Irishman who is a widowed and struggling author.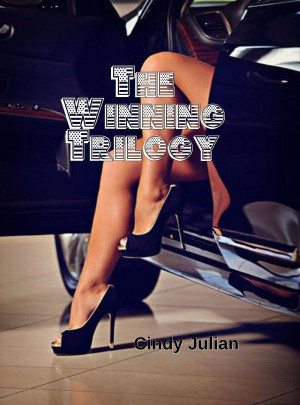 The Winning Trilogy
by

Cindy Julian
Relive all the raw passion, the obsession and all the allure! Winning Is A Game, Winning Is Power and Winning You Forever stacked together from front to back. Get reminded about what it means truly to be Shamelessly Clever. Alex and Gina sizzle to new heights in each volume.
Grimm's Circle Books 1 - 3
by

J.C. Daniels
The first three books in the Grimm's Circle Series Think you know fairy tales? Guess again. Greta didn't get her happy ending her first time around. And now that she's a Grimm-special kind of guardian angel and official ass-kicker in the paranormal world-romance is hard to find. Besides, there's only ever been one man who made her heart race, and the fact that he did scared her right out of his ar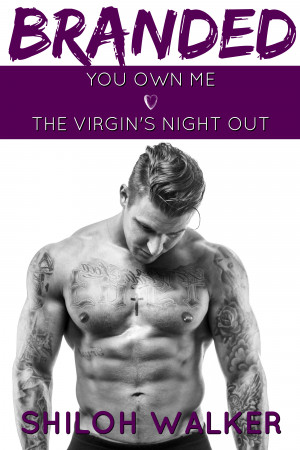 Branded
by

Shiloh Walker
Price:
$4.99

$2.50 USD.
(
50% off
until
Sep. 19
!)
Words: 77,850.
Language: English.
Published: September 23, 2015
. Categories:
Fiction
» Romance
» Contemporary
Contains the titles YOU OWN ME & THE VIRGINS NIGHT OUT Love leaves a mark. contains two of Shiloh's latest contemporary romances, previously only available in ebook Two stories of sexy, contemporary romance An ex-con goes after the woman he loves, no holds barred. One night changes everything for a man in town for his best friend's wedding...and the guy's younger sister.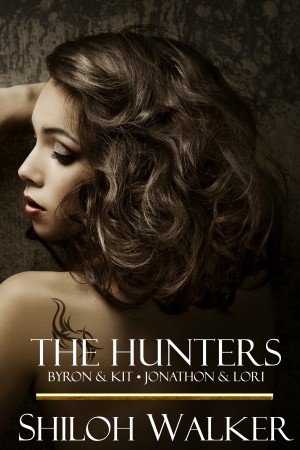 The Hunters: Books 3 & 4
by

Shiloh Walker
Contains the books The Hunters: Byron and Kit and The Hunters: Jonathon and Lori. Both titles are available individually for puchase. Warning: This book contains a wily witch, a stubborn werewolf who is nobody's fairytale prince, sex, hurt feelings, unrequited love, bad guys, actions, more hurt feelings, sex, more unrequited love, and sex. Did I mention the sex? Don't say you weren't warned…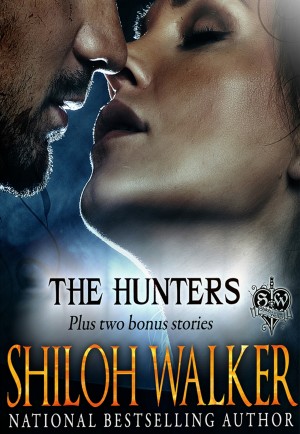 The Hunters Series: Boxed Set Books 1-5
by

Shiloh Walker
Contains the first five stories in the Hunters series. Dark erotic paranormal romance Warning: Stories contain violence, women with attitude, men who like women with attitude, sex, the occasional menage, more violence, profanity, sex, dirty talk, bad guys, bad girls, broody heroes, vampires, werewolves and witches, oh, my...oh, and did I mention the sex...there'a a lot of sex.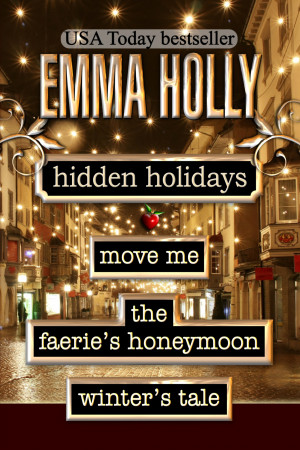 Hidden Holidays (Move Me, The Faerie's Honeymoon, Winter's Tale)
by

Emma Holly
Stay warm this holiday with three toasty-hot novellas from Emma Holly! In "Move Me," a sexy faerie wins Belle's heart by impersonating her handyman. Belle's new husband Duvall whisks her to the supe-friendly city of Resurrection for "The Faerie's Honeymoon." In "Winter's Tale," something sexy is afoot at Rackham's School for Young Ladies. These novellas have been published previously.