Special Deals
Sub-categories:
Contemporary | Erotic | Paranormal | Suspense | General | Historical | Fantasy | Adult | Short stories | Western | Sci-fi | Action/adventure | All sub-categories >>
Action/adventure | Adult | Clean & wholesome | Contemporary | Erotic | Fantasy | General | Gothic | Historical | New adult | Paranormal | Regency | Sci-fi | Short stories | Suspense | Time travel | Western | << Top sub-categories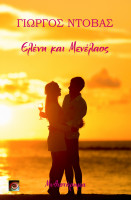 Eleni & Menelaos - Ελένη & Μενέλαος (Greek Edition)
by

Yorgos Ntovas
Price:
$1.99

USD.
(
Free
!) Words: 13,000. Language: Greek. Published: January 22, 2018. Categories:
Fiction
»
Romance
»
General
Synantithikan tyxaia se ena Kafe exo apo to Antirrio. Anapantexes synantiseis pou odigisan se ena megalo erota!! Συναντήθηκαν τυχαία σε ένα Καφέ έξω από το Αντίρριο. Αναπάντεχες συναντήσεις που οδήγησαν σε ένα μεγάλο έρωτα!! They met incidentally in a Café outside Antirio. Unexpected meetings that led to a great love!!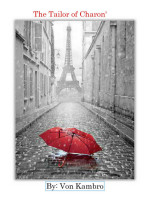 The Tailor of Charon'.
by

Von Kambro
(5.00 from 2 reviews)
A Princess has fallen deeply in love with a man her family forbids her to be with. He is merely a common Tailor in the small village of Charon', France that her family's castle happens to overlook. Princess Catherine is caught in a tragic love triangle between the man she rejects (Nathan) and the man she loves (Le'o.)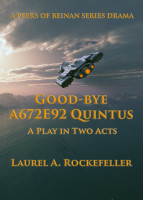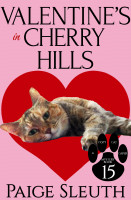 Valentine's in Cherry Hills
by

Paige Sleuth
Kat Harper is in for a Valentine's Day surprise when her police detective boyfriend is spotted with another woman. Kat doesn't really believe Andrew would cheat on her, but that doesn't explain why he's being so mysterious. She realizes if she wants answers she'll have to investigate herself . . . but she better be careful or she might find herself facing a dangerous criminal.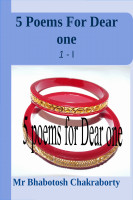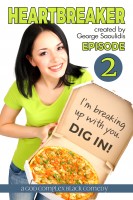 Heartbreaker Episode 2
by

George Saoulidis
When 25 year-old Eris gets fired from her minimum-wage job, she stumbles on her friend's startup which outsources bad news to people. But will she manage to keep her friendships intact when she finds out she's very good at delivering breakups, when demand is really picking up and when the recipients don't take to the news too kindly?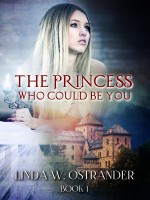 The Princess Who Could Be You, Book 1
by

Linda W. Ostrander
A girl looks in the mirror. She hates how she looks. She thinks she must change something to make her prettier and popular. She hides her true feelings and feels very sad. She worries too much about what others think and can't make a decision. She retreats from the world, and wants to run away from home. Is this princess someone you know? Could she be you?