Special Deals
Sub-categories:
Contemporary | Erotic | Paranormal | Suspense | General | Historical | Fantasy | Adult | Short stories | Western | Sci-fi | Action/adventure | All sub-categories >>
Action/adventure | Adult | Clean & wholesome | Contemporary | Erotic | Fantasy | General | Gothic | Historical | New adult | Paranormal | Regency | Sci-fi | Short stories | Suspense | Time travel | Western | << Top sub-categories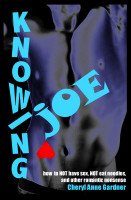 Knowing Joe
by

Cheryl Anne Gardner
Our Girl has never been good at radical thoughts, and she usually gets what she deserves when she has them. This is the story about those thoughts. Thoughts on how to NOT have sex, Not eat noodles, and other comedic life, love, and dating nonsense from a Girl who was brave enough to challenge what it means to be a girl.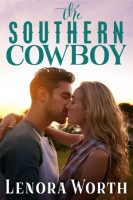 The Southern Cowboy
by

Lenora Worth
Laid-back boat captain and artist Brodie Stevens has his eye on Michelle and soon, he is pursuing her with a strong-willed determination. He too is haunted, but believes that together they can heal each other. Now the driftwood cowboy must convince Michelle it's possible to hope… and to love again.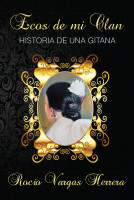 Ecos de mi clan
by

Rocio Vargas Herrera
Echoes of my Clan logra esclarecer muchas dudas sobre los sentimientos y manera de pensar de los gitanos. Nos lleva de la mano a través de las vivencias y sufrimientos del personaje principal; primero como una niña que debe ambientarse en el mundo de los blancos o gachos, y como mujer adulta durante los terroríficos tiempos de la Segunda Guerra Mundia.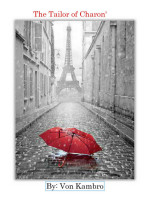 The Tailor of Charon'.
by

Von Kambro
(5.00 from 2 reviews)
A Princess has fallen deeply in love with a man her family forbids her to be with. He is merely a common Tailor in the small village of Charon', France that her family's castle happens to overlook. Princess Catherine is caught in a tragic love triangle between the man she rejects (Nathan) and the man she loves (Le'o.)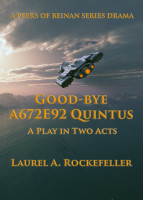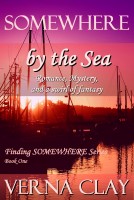 Somewhere By The Sea
by

Verna Clay
WELCOME TO SOMEWHERE, OREGON Nestled in a cove on Oregon's coastline, the town of Somewhere is charming, picturesque, inhabited by townsfolk who love their community—and teeming with mystery. You are invited to join the heroes and heroines of Somewhere as they solve mysteries, discover romance, experience inexplicable phenomena, and fight injustice—just the usual stuff!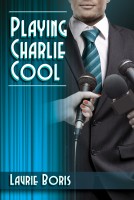 Playing Charlie Cool
by

Laurie Boris
Television producer Charlie Trager has waited so long to find true love. Now he has to keep his cool while Mr. Right navigates a messy divorce and the political spotlight. The ever-resourceful Charlie has a plan that could keep them together...or destroy everything.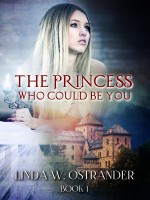 The Princess Who Could Be You, Book 1
by

Linda W. Ostrander
A girl looks in the mirror. She hates how she looks. She thinks she must change something to make her prettier and popular. She hides her true feelings and feels very sad. She worries too much about what others think and can't make a decision. She retreats from the world, and wants to run away from home. Is this princess someone you know? Could she be you?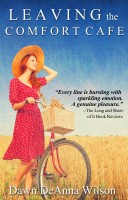 Leaving the Comfort Cafe
by

Dawn DeAnna Wilson
(3.88 from 8 reviews)
Blythe Shelley got a 1600 on her SAT and a full scholarship to Cornell University. But she never went.Instead, she took a job as a waitress at the Comfort Cafe in Conyers, North Carolina...