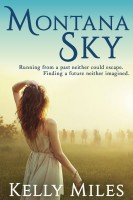 Montana Sky
(5.00 from 1 review)
Lauren and Luke never expected to find love again. If anything, they tried to avoid it at all costs. That is until Luke rescues the auburn haired beauty on her first night in the small town he grew up in. When unseen forces try to tear them apart, as well as Lauren's abusive husband that she's so desperately trying to escape, will love win out or will she run again?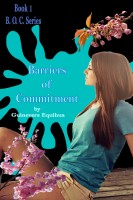 Barriers of Commitment
(4.00 from 2 reviews)
Nathan Henry thinks of no one but his family. He hasn't more so then the moment he gave up going to an ivy league school to support them. With a catatonic mother, a blind sister, and a fifteen year old brother on the verge of being thrown out of their home, Nathan has to work twice as hard (and away from his family) to put their lives back together.