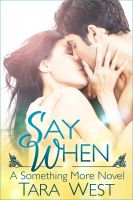 Say When
(4.60 from 5 reviews)
**Mature readers only** Andrés told me to say when, but it's hard to say anything when his touch sends currents of lust rippling across my skin. He's not like any guy I've ever met, and he's got me thinking that maybe we can have something more than just lust, degradation, and abuse. And now I'm scared, because I'll have to trust him with more than just my body, but with my heart, too.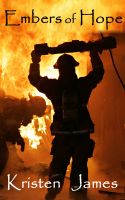 Embers of Hope
(5.00 from 1 review)
Savanna Thompson knows what it's like when you blink and your life shatters. She's been hiding her divorce from her best friend Cassie, but she knows she can't any longer. Cassie's husband, a firefighter, just died. Savanna rushes home, along with her one-year-old daughter to help, and now she's staying with Cassie in a nursery meant for a baby that won't ever exist.