Special Deals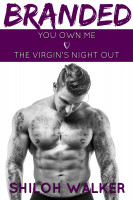 Branded
by

Shiloh Walker
Price:
$4.99

$3.49 USD.
(
30% off
until
April 14
!)
Words: 77,850.
Language: English.
Published: September 23, 2015
. Categories:
Fiction
» Romance
» Contemporary
Contains the titles YOU OWN ME & THE VIRGINS NIGHT OUT Love leaves a mark. contains two of Shiloh's latest contemporary romances, previously only available in ebook Two stories of sexy, contemporary romance An ex-con goes after the woman he loves, no holds barred. One night changes everything for a man in town for his best friend's wedding...and the guy's younger sister.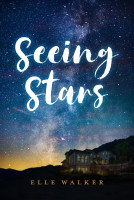 Seeing Stars
by

Elle Walker
(4.00 from 1 review)
Liza's life is turned on its head when she uncovers evidence of her husband's betrayal. She reluctantly packs up the remains of her life and moves back to her South Carolina hometown, where not much has changed since she left. Just as she begins to accept her new life, a visit from her aunt, who happens to be a superstar Hollywood agent, presents her with an offer that could change everything.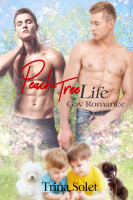 Peach Tree Life
by

Trina Solet
Wyatt is no family man, but after losing his brother he moves to a small town to take care of his nephews. The shy and vulnerable Sam has escaped his ex and doesn't plan to get involved with anyone until Wyatt comes along. Just as their relationship is starting to blossom, trouble finds Sam. With Wyatt by his side, can Sam finally fight back?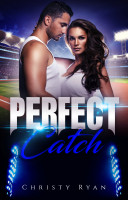 Perfect Catch
by

Christy Ryan
As Marcus and McKenzie embark on a rocky relationship, they are confronted with one harsh obstacle after another. Their strength, love, commitment and sanity are tested. Will they be able to pull through the tragedy, turmoil and unexpected surprises that are thrown their way, or will it tear them apart forever?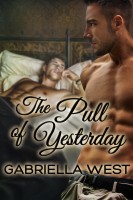 The Pull of Yesterday
by

Gabriella West
Dave Madden starts off the new year of 2011 with a haunting dream, which doesn't bode well for his and Aaron's relationship. While Dave clings to the stability he has found with Aaron, thoughts of his old flame Matt Cohen obsess him. A sudden trip back to Boston for a family emergency adds to Dave's angst and shakes his sense of identity further. In this sequel to Elsie Street, all bets are off.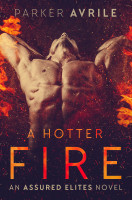 A Hotter Fire (Assured Elites #3)
by

Parker Avrile
Assured Elites faces its toughest challenge yet. Is this the case that spoils the matchmaking service's perfect record of pairing gay celebrities with their ideal match? The analysis says pop singer Mikel and brilliant neurosurgeon Curt will bring out the best in each other... but can a doctor and a musician really find true love together? A full-length gay romance with plenty of steam.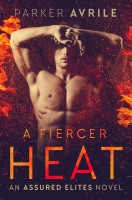 A Fiercer Heat (Assured Elites #1)
by

Parker Avrile
A new matchmaking service hits the Big Apple, and no hot gay celebrity will remain unpaired. Rising singer Drew and out-of-work actor Traven are in desperate need of publicity. When Assured Elites matches them up to play the part of fake boyfriends, they have a chance to revive their floundering careers. But the sparks that fly between them are far more than a mere publicity stunt.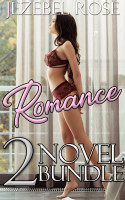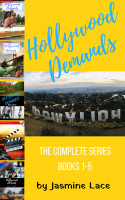 Hollywood Demands: The Completed Series (Books 1-5)
by

Jasmine Lace
Hollywood Demands was originally published as five separate contemporary romance novellas about an interracial couple who find out that they have a love stronger than any whirlwinds of drama and other distractions. Follow Mya and Chris during their travel romance as their love story unfolds in the romantic destinations of California, Alabama, Hawaii and Australia.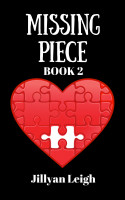 Missing Piece: Book 2
by

Jillyan Leigh
Price:
$3.99

$2.00 USD.
(
50% off
until
April 6
!)
Words: 239,230.
Language: English.
Published: September 12, 2018
. Categories:
Fiction
» Romance
» Contemporary
This is a continuation of Mason and Kennedy's epic love story. A bullet from a child killer's gun threatens to take Mason from Kennedy forever. As they face Mason's long recovery together, the strength and purity of their love is evident to everyone around them. Their love seems as if it was always destined to be, but Kennedy's fears and Mason's insecurities jeopardize all their dreams.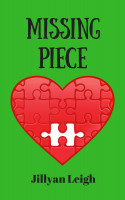 Missing Piece: Book 1
by

Jillyan Leigh
Price:
$2.99

$1.50 USD.
(
50% off
until
April 6
!)
Words: 241,080.
Language: English.
Published: August 31, 2018
. Categories:
Fiction
» Romance
» Contemporary
Kennedy, a beautiful store manager, was content to live out her life alone after catching her husband of six weeks in bed with her best friend. Mason, a sexy police officer, had no desire to search for love after his fiancé cheated on him a few weeks before their wedding. A chance meeting brings them together and sends them on a passionate journey of love, laughter, and tears.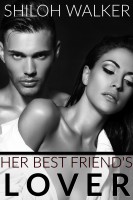 Her Best Friend's Lover
by

Shiloh Walker
Price:
$2.99

$2.09 USD.
(
30% off
until
April 14
!)
Words: 73,610.
Language: English.
Published: April 19, 2016
. Categories:
Fiction
» Romance
» Contemporary
Dale Stoner loved women, and women love him right back. He danced around the line that led to seriousness, but any time one woman got too close, he two-stepped back. He's fallen in love before and he doesn't want to go that route again.She's the only one who really matters. But she's his friend…and guys don't sleep with their best friends, do they?
Related Categories