Special Deals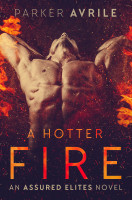 A Hotter Fire (Assured Elites #3)
by

Parker Avrile
Assured Elites faces its toughest challenge yet. Is this the case that spoils the matchmaking service's perfect record of pairing gay celebrities with their ideal match? The analysis says pop singer Mikel and brilliant neurosurgeon Curt will bring out the best in each other... but can a doctor and a musician really find true love together? A full-length gay romance with plenty of steam.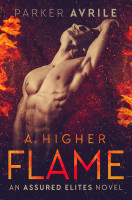 A Higher Flame (Assured Elites #2)
by

Parker Avrile
A gay celebrity matchmaking service pairs a reclusive billionaire with a playboy actor. Bad boy Trent has been nominated for Best Actor, and now the rising star needs to clean up his act. A steady older man at his side will make him seem more authentic to the Academy voters. The trouble is, billionaire Ben may not be ready for the spotlight that comes with dating Trent.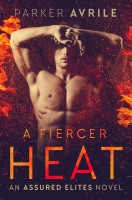 A Fiercer Heat (Assured Elites #1)
by

Parker Avrile
A new matchmaking service hits the Big Apple, and no hot gay celebrity will remain unpaired. Rising singer Drew and out-of-work actor Traven are in desperate need of publicity. When Assured Elites matches them up to play the part of fake boyfriends, they have a chance to revive their floundering careers. But the sparks that fly between them are far more than a mere publicity stunt.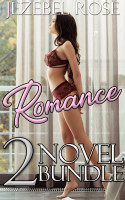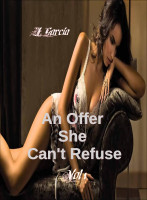 An Offer She Can't Refuse Vol 1: The Bully Admirer
by

J. Garcia
J. Garcia presents the latest spicy addiction to her fans. Angelica Kimper is a kind, willful small town girl. Her gypsy rooted family moved to Italy when she was young. While growing up she anad her cousin were repeatedly teased by the other kids. Johnny Luciano, in particular, was worst among them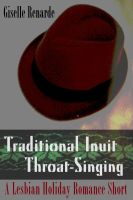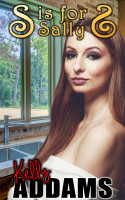 S is for Sally
by

Kelly Addams
Frustrated housewife Sally has just admitted to herself what she has always secretly known yet denied, her husband John has strayed, he is having an affair. Now she stands at a crossroads, what does she do? And maybe it's fate when an old flame is suddenly rekindled out of the blue when a memory from the past ends up unexpectedly on her doorstep!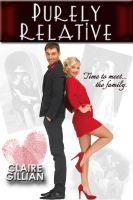 Purely Relative (The P.U.R.E. #1.5)
by

Claire Gillian
Book #1.5 in The P.U.R.E. series. After narrowly surviving her murderous ex-employer, Gayle Lindley must face a challenge even more daunting--meeting her boyfriend's family and close friends. Too bad those friends happen to include an ex-fiancee and her parents. Purely Relative continues Gayle and Jon's friends- to-lovers to possibly more? romance begun in The P.U.R.E.
Related Categories