Special Deals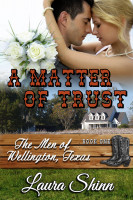 A Matter of Trust
by

Laura Shinn
(4.00 from 1 review)
~Spicy Romance~ Candice accepts Henry's marriage of convenience offer, though her boss is much older. Love is not important—until Henry's son, Nathan, bursts into the office. The tall cowboy sweeps her away. Although her engagement means security, what about love? What will happen when Henry discovers her growing feelings for his eldest son? The couple must learn the joys of learning to trust.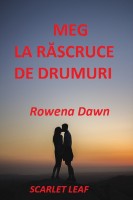 Meg La Răscruce de Drumuri
by

Rowena Dawn
(5.00 from 1 review)
Meg este plictisita de aceeasi rutina mereu dar este increzatoare in soarta si de aceea are curajul sa ia hotarari neobisnuite. Totusi, soarta este capricioasa si va avea de infruntat incercari si viata ei va fi in pericol. Cu toate acestea, isi gaseste calea si, mai mult de atat, intalneste un barbat care pare a fi fost creat doar pentru ea.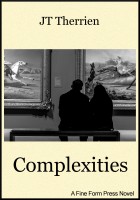 Complexities
by

JT Therrien
(5.00 from 1 review)
Art History student Emma Meyer wants an art gallery of her own, but love may have drawn different plans for her.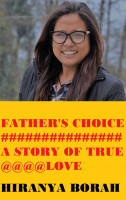 Father's Choice: A Story of True Love
by

Hiranya Borah
Price:
$30.00

USD.
(
Free
until
March 7
!)
Words: 140,110.
Language: Commonwealth English.
Published: December 26, 2018
. Categories:
Fiction
» Romance
» Contemporary
(5.00 from 2 reviews)
It is a fictitious story on true love between 54 year old husband, Aroon Barua and his 25 year old wife, Amrita. However, few ghost and kid stories are dovetailed in the main story. Through the pages of the book one can visit some world class cities as well.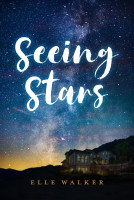 Seeing Stars
by

Elle Walker
(4.00 from 1 review)
Liza's life is turned on its head when she uncovers evidence of her husband's betrayal. She reluctantly packs up the remains of her life and moves back to her South Carolina hometown, where not much has changed since she left. Just as she begins to accept her new life, a visit from her aunt, who happens to be a superstar Hollywood agent, presents her with an offer that could change everything.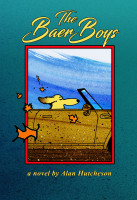 The Baer Boys
by

Alan Hutcheson
(5.00 from 3 reviews)
After twenty five years of not making it as an actor, Darin returns home to take care of his recently widowed father. When he lands a long term substitute teaching job at his old high school he finds that it comes with more than the promise of a much needed paycheck.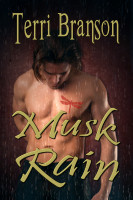 Musk Rain
by

Terri Branson
(5.00 from 3 reviews)
Just as Phoebe is about to allow her former brother-in-law Jack to take her home north of Oklahoma City, Alex (a sexy and mysterious Native American martial artist) offers his assistance. Who is Alex and what is his connection to Jack? Why does Jack fight so hard for that piece of land? Why has her grandmother's ghost appeared? Instead of one riddle to solve, Phoebe has a fistful of them!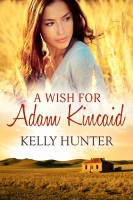 A Wish For Adam Kincaid
by

Kelly Hunter
Price:
$0.99

USD.
(
Free
until
June 1, 2020
!)
Words: 30,040.
Language: English.
Published: October 26, 2011
. Categories:
Fiction
» Romance
» Contemporary
(4.00 from 2 reviews)
All single mother Billie Temple wants for Christmas is to trade her hectic Sydney lifestyle for simple country living and a place to call home. All widowed cattleman Adam Kincaid wants is for Billie and her son to go away.
Related Categories