Special Deals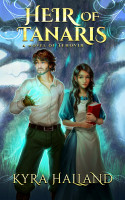 Heir of Tanaris
by

Kyra Halland
(5.00 from 1 review)
When Davian, a badly-injured runaway slave from a corrupted magical Source, is brought to Isamina's healing Source, Isamina must find the courage to heal his damaged spirit, while Davian must defeat the evil within himself to become the great man he was meant to be and win the love he yearns for.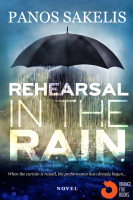 Rehearsal in the Rain
by

Panos Sakelis
In a small rural town, after being confronted by two ghostly figures, college-senior Dmitri has to direct his college play. He finds himself tangled up in rehearsals and love triangles while unearthed secrets help weave and decide the fates of the town locals. Meanwhile, the ghostly creatures are stirring up things and a fateful accident changes everything.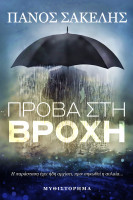 Πρόβα στην Βροχή
by

Panos Sakelis
Στο χτύπο του ρολογιού του δημαρχείου τα πάντα παγώνουν και δυο πνεύματα ζωντανεύουν στη σκηνή του θεάτρου χειραγωγώντας τους ηθοποιούς. Στη διάρκεια των προβών οι καταστάσεις μπλέκονται και τα πνεύματα επιβάλουν την επόμενη κίνηση που φέρνει αναστάτωση. Το δράμα κορυφώνεται όταν ο Ντιμίτρι, ο σκηνοθέτης του θεάτρου πέφτει θύμα τροχαίου για να δοθεί η κάθαρση μέσα από απόκοσμες διαδικασίες.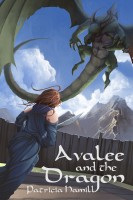 Avalee and the Dragon
by

Patricia Hamill
Every ten years, a maiden must be sacrificed to the dragon to ensure the safety of the village for the next ten. This year, Avalee has been selected. But unlike those before her, she has no intention of submitting to her fate. No, she intends to fight, and not just fight, win. If everything goes as planned, the dragon will never trouble her village again. Then again, things seldom go as planned...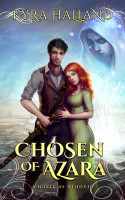 Chosen of Azara
by

Kyra Halland
(5.00 from 2 reviews)
In a quest that spans centuries, Sevry, the last king of the land of Savaru, searches for the woman who holds the secret to bringing his destroyed homeland back to life.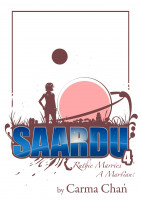 Ruthie Marries A Martian!
by

Carma Chan
Ruthie Lovejoy turns 20 and prepares to marry her soul mate, Dylan Griffith. Theirs will be the first wedding on Mars! But their honeymoon is horribly disrupted when a dark mystery about the first generation on Mars unravels, and a new mandate requires the young couple to step up and lead the way to justice and eternal glory. PG13 - parental guidance advised for young readers.