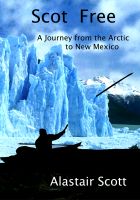 Scot Free - A Journey from the Arctic to New Mexico
by

Alastair Scott
The first in the trilogy describing Alastair Scott's epic five-year journey around the world, much of it wearing a kilt. On and (sometimes very far) off the beaten track, he brings the unusual and the eccentric vividly before our eyes, giving many an unforgettable portrait of people with whom he shared, for brief moments or extended periods, his own delight in humanity in all its forms.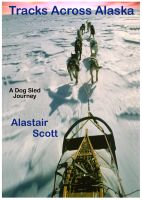 Tracks Across Alaska - A Dog Sled Journey
by

Alastair Scott
A Scotsman dreams of driving a dog sled across Alaska. Arriving there with no experience, he learns the hard way. This is much more than the story of that feat of self-reliance and endurance; it defines the deep bond between man and dog; it is a portrait of the land - beautiful, rich, empty, sometimes murderous - its history and the people who live there. And it has become a classic.