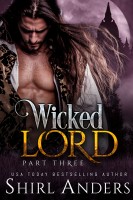 Wicked Lord: Part Three
by

Shirl Anders
It's an arranged marriage and he's a vampire, while she's a virgin ... did they have any hope to make it work? Now that he has married Lady Beth, Lord Trinity is realizing his wife has a startling fear ... her stepbrother. Is Fanton the evil creature Trinity has been searching for this entire time?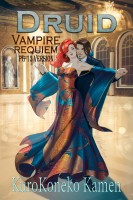 Druid Vampire Requiem PG-13 Version
by

KuroKoneko Kamen
(5.00 from 1 review)
Becca believes that the only way to save Derek Dearg is to kill him. As Becca struggles to accept Derek's vampire side and her own blooming dark desires her family pays an unexpected visit. Derek, Slaine and Becca team up with new allies: Homicide Detective Alex Wolfman, Battle Nun Kendra Knight and mad scientist Dr. Lazar Robinovitch to stop an evil plot Dracula plans execute Halloween night.
Related Categories