Special Deals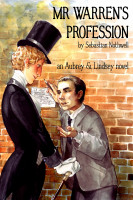 Mr Warren's Profession
by

Sebastian Nothwell
(5.00 from 1 review)
Lindsey Althorp, the only son of a wealthy baronet, has never worked a day in his life. Aubrey Warren was born in a workhouse and hasn't stopped working since. Buoyed by Lindsey's optimism and fuelled by Aubrey's industry, the two men strive to overcome the class gulf between them. But a horrific accident reveals a betrayal that threatens to tear them apart forever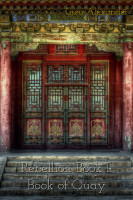 Rebellion Book I: Book of Quay
by

Grea Alexander
(5.00 from 1 review)
Qing Dynasty, China. As the Han rebellion against the Emperor intensifies, The Princess Soung may just find herself a casualty in the battle between her father and the man she loves - a battle between the past and the present, between the truth and lies, between love and revenge.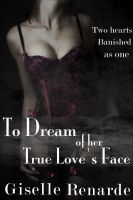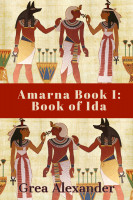 Amarna Book I: Book of Ida
by

Grea Alexander
(5.00 from 1 review)
Ancient Egypt. The last living male descendant of the Amarna line, Pharaoh Tutankhamun, has died suddenly under mysterious circumstances. His wife, Queen Ankhesenamen, is left without a male heir. The ambitious vipers Ay and Horemheb are nipping at her heels in their bid to seize power. Queen Ankhe has but one hope to maintain her hold on the throne - an alliance with the Hittites.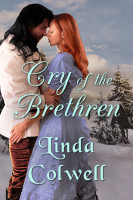 Cry of the Brethren
by

Linda Colwell
Jessamine Trent, brought up in a polygamous cult that exists on a small Island in Lake Michigan, is being forced to marry a repulsive older man who already has five wives. For his own reasons, the hero, Lucas Wakefield, kidnaps her during the ceremony. They escape over a frozen lake and the adventure begins.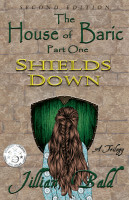 The House of Baric Part One: Shields Down
by

Jillian Bald
With humor and drama, the chemistry of the cast of characters in this book blends perfectly with its historical detail. These are decadent and sensuous Venetians. Love, war, hating, and mating were not so different in the 17th century. Mauro Baric and his loyal friends are determined to steer their own course to happiness. Their charmed lives are set spinning in Part One of this trilogy. Rated R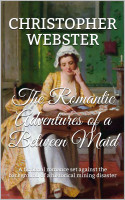 The Romantic Adventures of a Between Maid
by

Christopher Webster
Gerty is delighted when she is fortunate enough to get a job as between maid at Crookhill Hall. She sees the fine ladies dancing at a ball, and forms an ambition to go to a ball herself. Unfortunately, her beauty attracts the attention of Captain Sherburn, a rakish officer of Hussars, and her relationship with her fiancé, Tom, is ruined at a stroke.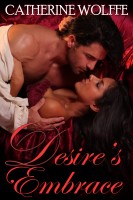 Desire's Embrace
by

Catherine Wolffe
(5.00 from 1 review)
Morgan Latimar seeks a nanny for his children. The woman who accepts the position can never know his secret. Yet, despite his wolfen wisdom, Morgan falls for the passionate, Laura Sinclair. Accepting the job offer from the mysterious man from Louisiana, Laura Sinclair is thrown into the world of Voodoo. What secrets will she uncover and who will she believe?
Related Categories