Special Deals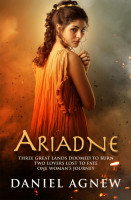 Ariadne
by

Daniel Agnew
A young priestess flees from Crete to Egypt and finally Canaan as the Bronze Age world collapses around her.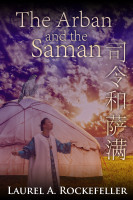 The Arban and the Saman
by

Laurel A. Rockefeller
1211 CE. As Chinggis Khan rolls out his conquest of his neighbours, a low ranking officer named Mongke Nichan uses the war to find the soul who loves him best. But finding his twin flame and convincing her are two completely different matters in this wartime romance that takes you into the very heart of Asian mysticism.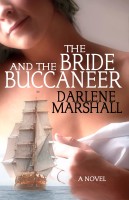 The Bride and the Buccaneer
by

Darlene Marshall
Price:
$3.99

$3.74 USD.
(
6% off
until
Jan. 03, 2019
!)
Words: 93,030.
Language: English.
Published: June 7, 2016
. Categories:
Fiction
» Romance
» Historical
Privateer "Lucky Jack" Burrell's dreams of revenge against Sophia Deford have to wait while he honors a vow to help the lovely little thief find buried pirate booty. Sophia's willing to let Jack do the heavy lifting, knowing her cunning beats his size and strength any day. The last thing either of them expects is for love to complicate matters.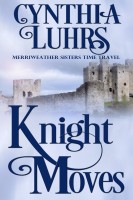 Knight Moves
by

Cynthia Luhrs
Melinda Merriweather's sister vanished on a trip to England. When someone tries to kill Melinda Merriweather, she knows there's more to the story of her missing sister. Determined to find out what happened, Melinda lands in England, only to get more than she bargained for.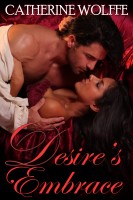 Desire's Embrace
by

Catherine Wolffe
(5.00 from 1 review)
Morgan Latimar seeks a nanny for his children. The woman who accepts the position can never know his secret. Yet, despite his wolfen wisdom, Morgan falls for the passionate, Laura Sinclair. Accepting the job offer from the mysterious man from Louisiana, Laura Sinclair is thrown into the world of Voodoo. What secrets will she uncover and who will she believe?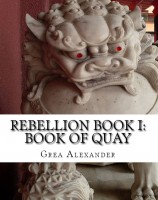 Rebellion Book I: Book of Quay
by

Grea Alexander
(5.00 from 1 review)
Qing Dynasty, China. As the Han rebellion against the Emperor intensifies, The Princess Soung may just find herself a casualty in the battle between her father and the man she loves - a battle between the past and the present, between the truth and lies, between love and revenge.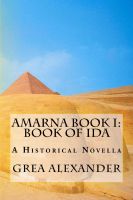 Amarna Book I: Book of Ida
by

Grea Alexander
(5.00 from 1 review)
Ancient Egypt. The last living male descendant of the Amarna line, Pharaoh Tutankhamun, has died suddenly under mysterious circumstances. His wife, Queen Ankhesenamen, is left without a male heir. The ambitious vipers Ay and Horemheb are nipping at her heels in their bid to seize power. Queen Ankhe has but one hope to maintain her hold on the throne - an alliance with the Hittites.
Related Categories